By Libbie Summers
Photography by Chia Chong
Wine Pairing by Alyssa Vitrano (Grapefriend)
Originally posted on Salted and Styled
A burger that celebrates Spring!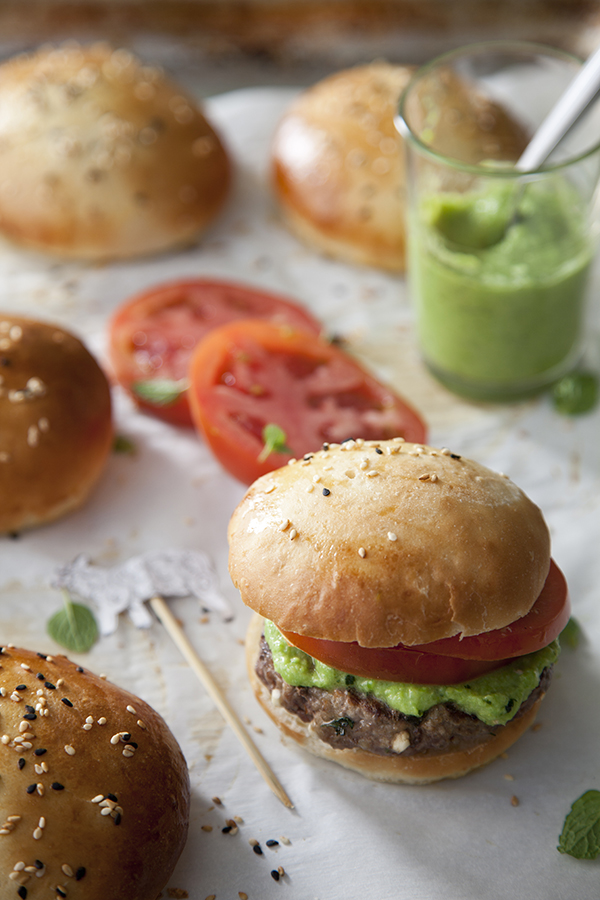 Lamb and Feta Burgers (sweet pea mint sauce)
serves 4
Ingredients:
1 pound ground lamb
4 ounces feta cheese, crumbled
½ teaspoon cumin
2 tablespoons chopped parsley
½ teaspoon salt
½ teaspoon pepper
1 tablespoon vegetable oil
4 Sandwich buns, split
Sweet Pea and Mint Sauce (recipe to follow)
2 tomatoes sliced
Directions:
Heat grill to medium high heat.
In a large mixing bowl use your hands to mix together the lamb, feta, cumin, parsley, salt and pepper. Form mixture into 4 equal size patties and allow to rest while grill is heating up. Brush grill with the vegetable oil and grill burgers 4 to 5 minutes per side. Remove from heat and allow to rest while making the Sweet Pea and Mint Sauce.
To Assemble. Place one burger on each bun and top with a dollop of Sweet Pea and Mint Sauce and top with tomato slices. Serve immediately.
Sweet Pea and Mint Sauce
makes about 1 cup
Ingredients:
1 cup sugar snap peas, shelled and blanched
1 tablespoon chopped mint leaves
2 tablespoons vegetable oil
salt and pepper
Directions:
Add the peas and mint to the bowl of a food processor or blender and pulse until just smooth. With the motor running, add the vegetable oil until combined. Salt and pepper to taste. Serve with Lamb and Feta Burgers.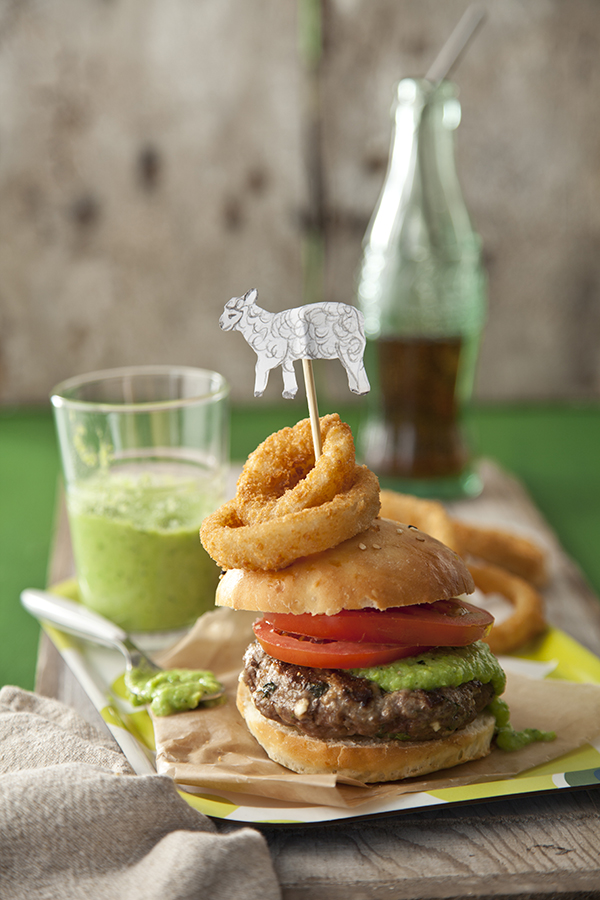 Wine Pairing by Grapefriend:  You've gotta go red with the lamb, but nothing too, too huge. In a Bordeaux, the predominant grapes are Cabernet and Merlot. The bigger and bolder tannins in Cabernet are balanced out with the softer, lusher Merlot. Think Tom Brady's brawn with Gisele's curves. So any Cab-Merlot blend (Bordeaux or not) will be great. Some Cabs even have a little minty, menthol element which will be perfect with the peas.