By Libbie Summers
Photography by Chia Chong

Black (in this case holiday green) Licorice –you love it or you hate it.
I love it and Chia hates it. We both find beauty in the making.
Holiday Green Licorice Twists
(A dark green holiday slant on traditional black licorice –we used all of our black food coloring testing this recipe…a happy accident if ever there was one.)
Makes: 16
Prep Time: 15 minutes
Cook Time: 20 minutes
Inactive Time: 60 minutes
Difficulty: Medium
What you need:
8 tablespoons butter
1 cup sugar
½ cup dark corn syrup
½ cup sweetened condensed milk
¼ cup blackstrap molasses
pinch of kosher salt
¾ cup whole wheat flour
1 ½ tablespoon anise extract
Green, blue, red and yellow food coloring
What to do:
1. Gather your ingredients.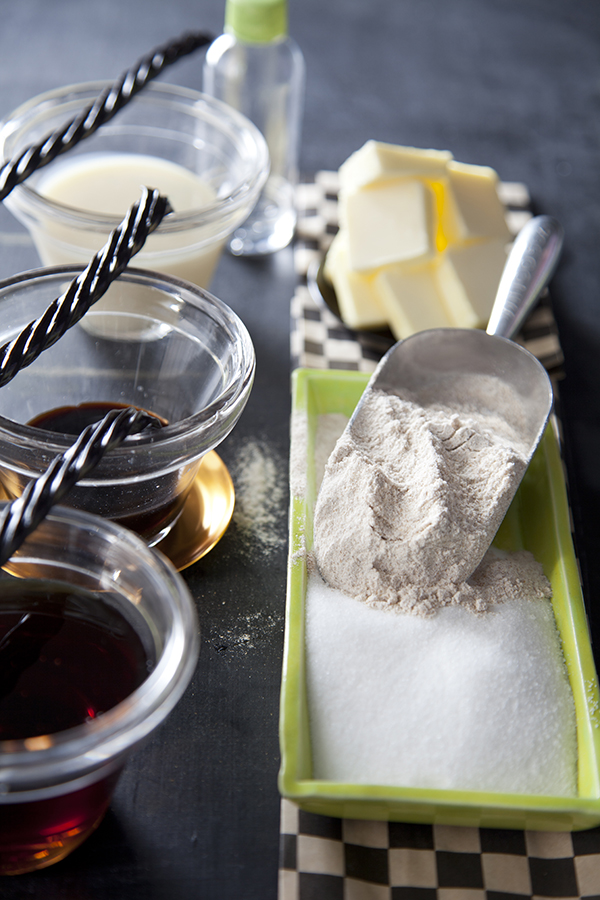 2. Stir together the butter, sugar, dark corn syrup, sweetened condensed milk, salt and blackstrap molasses in a 2-quart saucepan over high heat.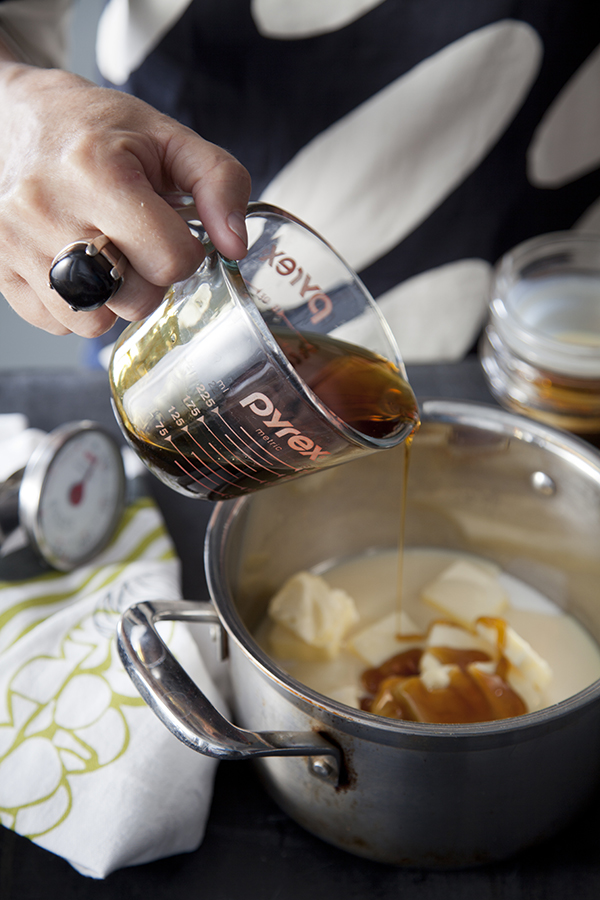 3. Attach a candy thermometer to the side of the saucepan and allow the mixture to come to a boil.  Continue to boil until the temperature reaches 255º F.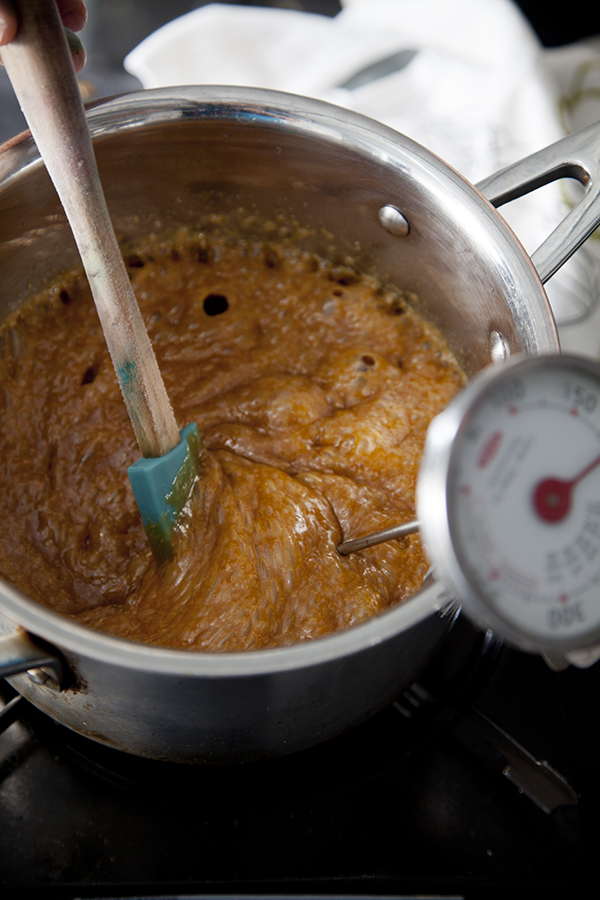 4. Remove from heat and, working quickly, stir in the whole wheat flour and food coloring until well combined and perfect color is reached.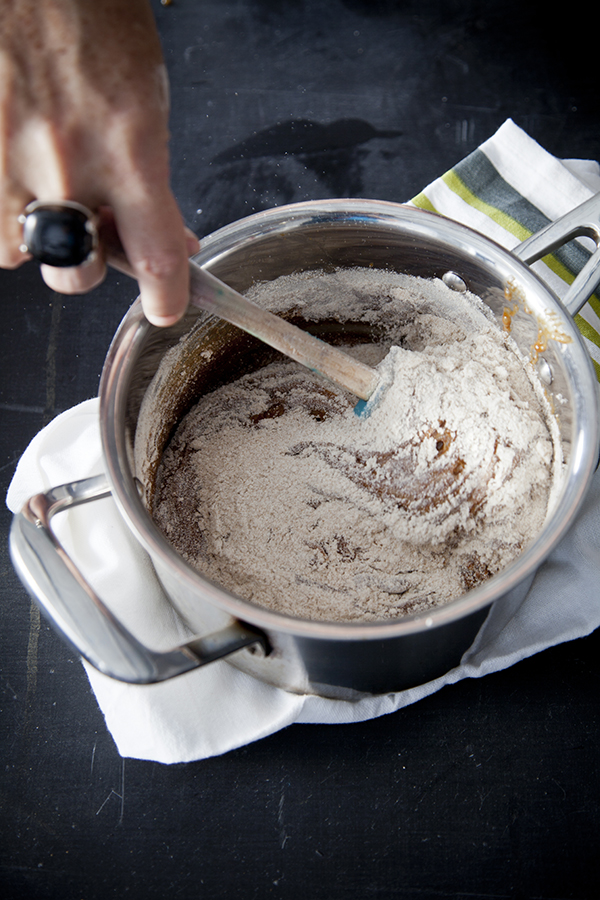 5. Stir in anise extract.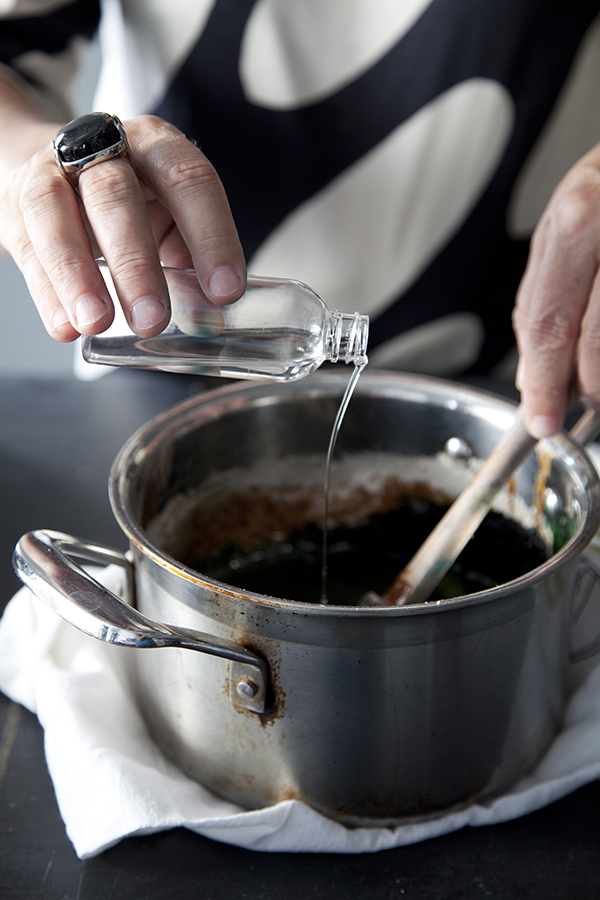 6. Pour mixture into a parchment paper lined 8-inch square baking dish that has been sprayed with a non-stick cooking spray. Chill for 30 minutes.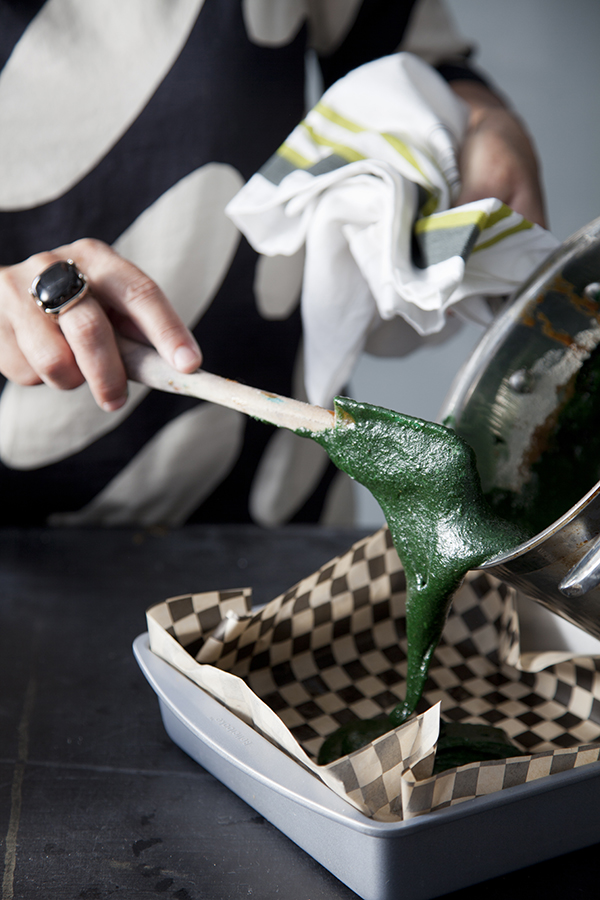 7. Cut into 1/2-inch wide strips and twist!

8. Chill for an additional 30 minutes to set before serving.
Check back in tomorrow and I'll show you how this licorice inspired a Christmas Tree!