Recipe and Styling by Libbie Summers
Photography by Chia Chong
Assisted by Candace Brower 
Spring means rhubarb and ginger and everything good and holy in the world.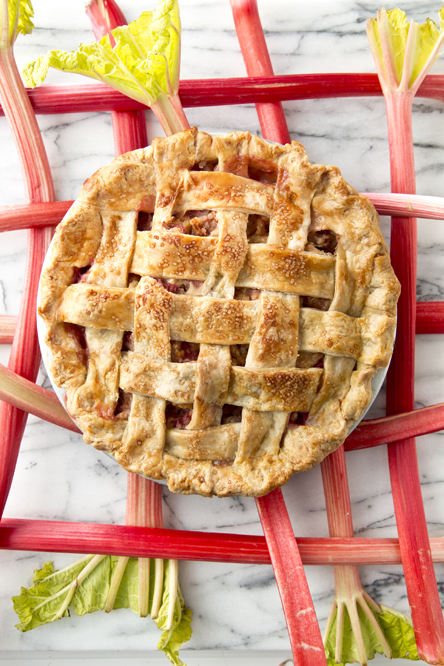 Ginger Rhubarb Pie
serves 8
Ingredients:
1 prepared pie dough for a double crust pie (get my recipe HERE)
1⁄2 cup candied ginger
6 cups fresh rhubarb, sliced 1⁄4-inch thick on the diagonal (about 6 stalks)
2/3 cup light brown sugar
1/3 cup all-purpose flour
pinch of salt
pinch of ground cinnamon
1 egg mixed with 1 tablespoon water
1 tablespoon turbinado sugar (optional)
Directions:
On a lightly floured surface, roll out one half of the dough and drape over a 9-inch pie plate being careful not to stretch the dough. Allow the dough to loosely drape over the sides. Refrigerate while making filling.
In the bowl of a food processor fitted with the blade attachment, add the candied ginger and pulse until nearly pulverized (you can also chop finely with a knife).  Add the pulverized ginger, rhubarb, sugar, flour, salt and cinnamon to a large mixing bowl and toss to coat.
Preheat oven to 350 degrees F.
Place rhubarb filling in chilled pie shell and top with a lattice top pie crust (Learn how to do a lattice top pie crust HERE). Brush the top of the pie with the egg wash and sprinkle with the turbinado sugar if desired. Bake until the filling is bubbling and the crust is a rich golden brown (about 1 hour and 15 minutes). Let pie cool completely before slicing and serving.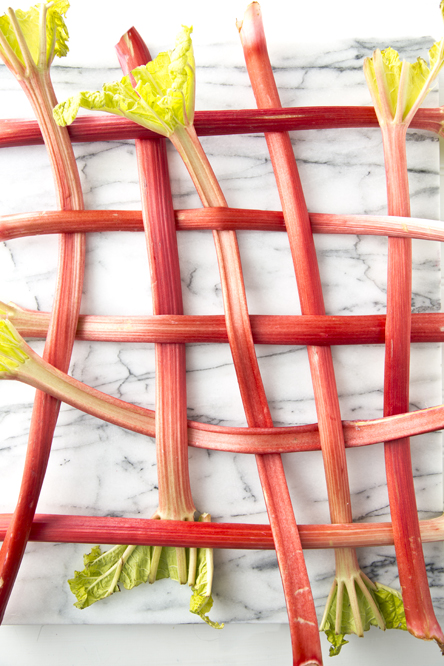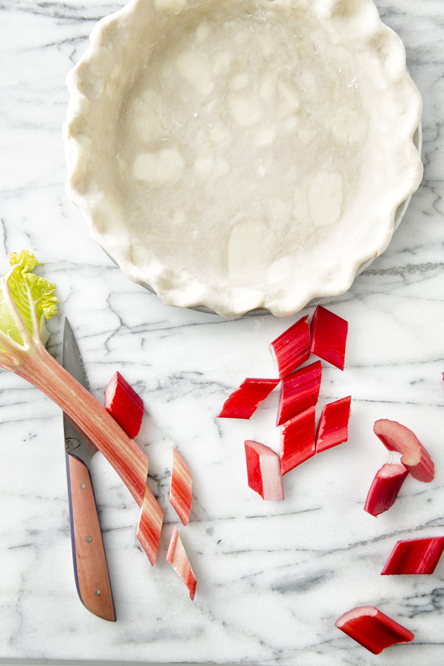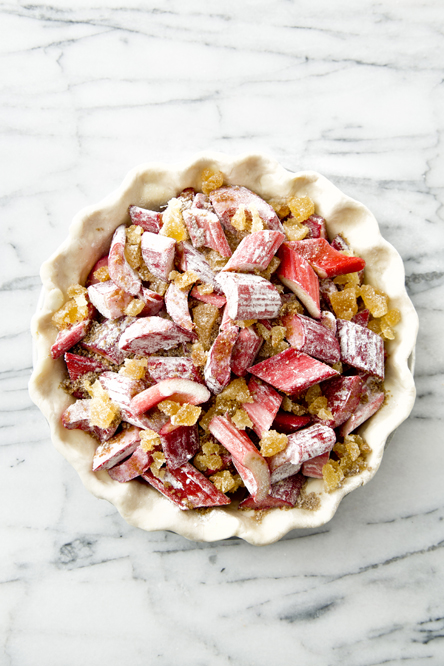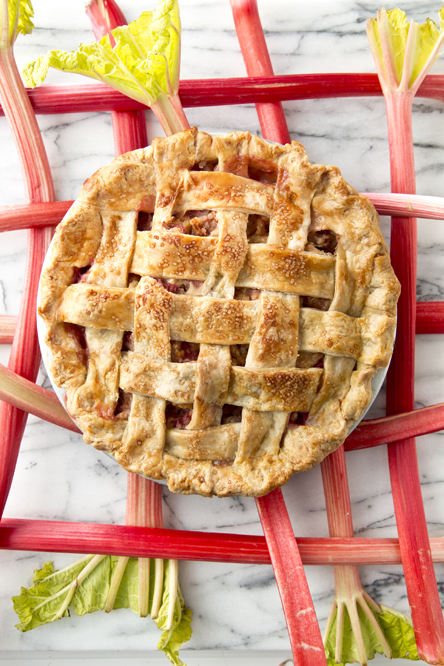 Libbie's Food Styling Props: With this series of photos, Chia and I wanted the ingredients to be the star. The surface is a piece of marble. The only other pop of fabulous hand-made goodness is the Sam Densmore paring knife. It is a work of art.