Adult Cherry Coke Float
Recipe by Brenda Anderson
Photography by Chia Chong
Styling by Libbie Summers
Recipe via Salted and Styled
A coming of age drinkable dessert.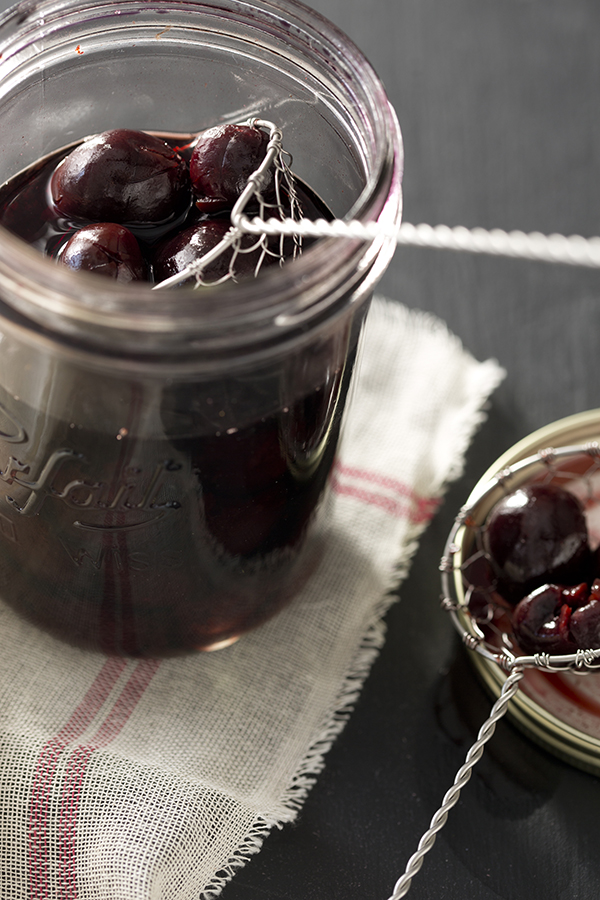 Adult Cherry Coke Float
makes 4 
Ingredients:
1 (12 ounce) package of frozen pitted sweet cherries
2 cups Goslings Black Seal rum
1 quart vanilla bean ice cream, slightly softened
4 (6 ounce) bottles Coca-Cola  (don't even use anything else), ice cold
4 tablespoons Cherry Verenya Syrup (recipe HERE), can substitute cherry juice
Directions: One day ahead, prepare the drunken cherries by placing the cherries and rum in a large jar with a screw top lid. Shake to coat the cherries. Place in the refrigerator overnight.
Drain the cherries, reserving liquid, and stir into the ice cream. Pat the ice cream into a shallow dish and freeze until hardened.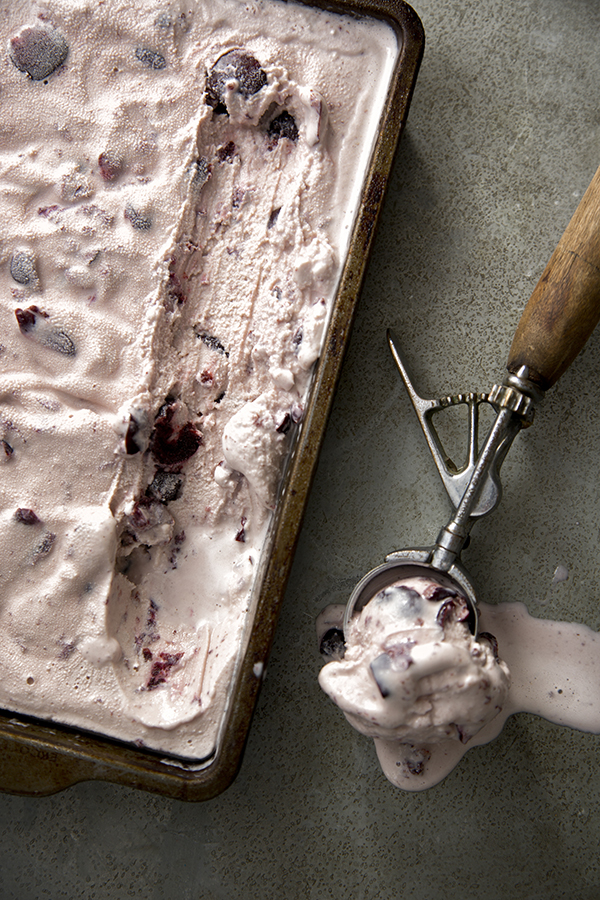 To Assemble the Drinks:
Add one shot (1 1/2 ounces) to each of four tall glasses. Stir in 1 tablespoon of cherry syrup into each glass. Add two small scoops of the drunken cherry ice cream to each glass and pour some of the contents of each bottle of Coke over. Serve the remaining Coke on the side of each drink.
*Great as a fun dessert at your next dinner party…no children allowed.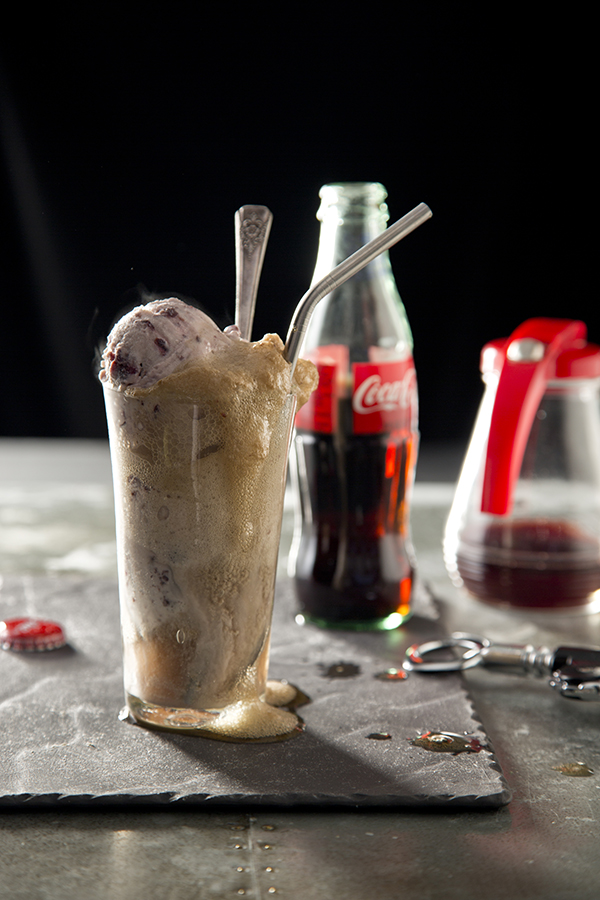 Libbie's Food Styling Props: (top image) Surface is chalkboard, Jar I picked up at a hardware store in France, Fabric is a piece of la beurrière  (kind of a French "cheesecloth") that David Lebovitz convinced me to buy in the same hardware store, Wire baskets Chia brought home with her from Malaysia…I think they are used as a ladle for hotpot or something. (middle image) Surface is zinc from Bastille Metal Works, vintage pan and ice cream scoop from Habersham Antiques Market. (bottom image) Surface is a piece of slate from Sur La Table and zinc from Bastille Metal Works, Glass from Williams-Sonoma, Vintage iced tea spoon I picked up somewhere in California, metal straws were a gift from Brenda Anderson, Bakelite syrup pitcher from Downtown Antiques in Bozeman, Montana.