Coconut Margaritas
Photography by Chia Chong
Recipe and Styling by Libbie Summers
Words and Music pick by Candace Brower
Music by Beach House
Recipe via Salted and Styled
Okay, stick with me here, it's not that many degrees of separation. How did I find a Coconut Margarita inspiration from the song Turtle Island by the duo Beach House?
Well, the Turtle Islands are a group of seven islands off the Southwestern tip of the Philippines. AND, the Philippines are one of the leading growers of coconuts in the world. Boom! Now add the the feeling I get from the song – an uneasiness of waiting…time passing. That icy feeling we all feel when memories are fading –the same feeling I get at the bottom of a margarita glass.
(scroll down to give this very cold yet soothing song a listen, preferably after you make yourself one or two or four of these delicious coconut margaritas)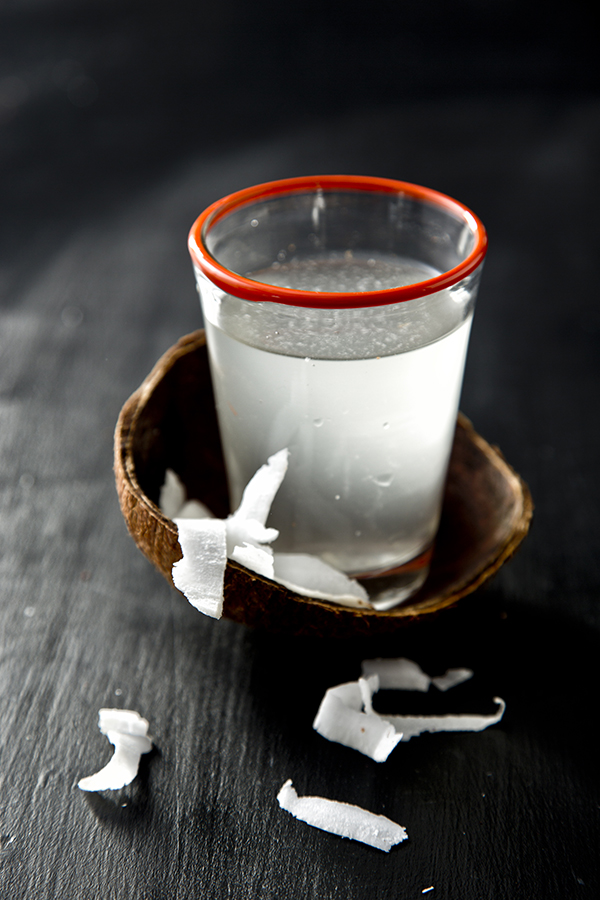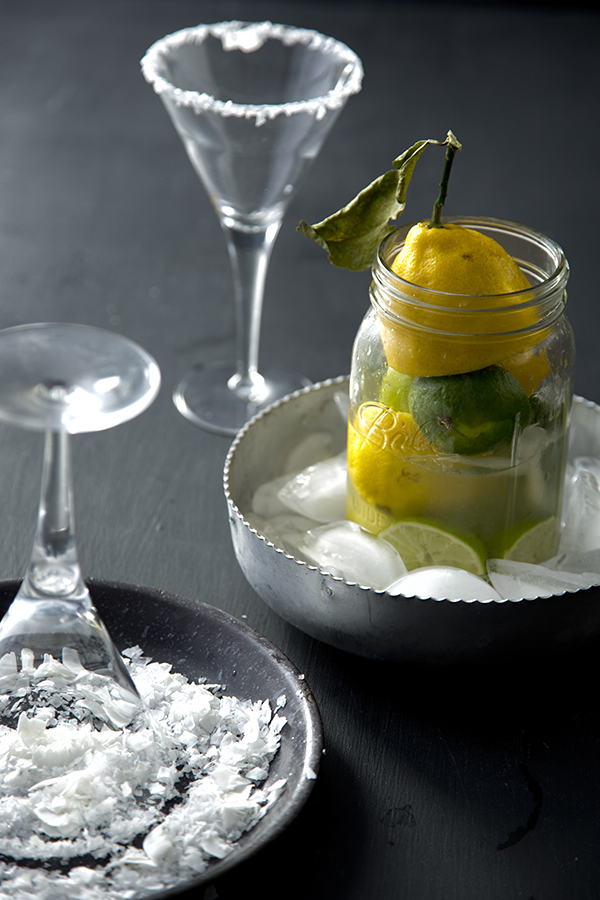 Coconut Margarita
makes 2
Ingredients:
Lime and flaked coconut to line the rims of two short glasses
3 cups ice, divided
Juice from 2 limes and 2 lemons (or enough for 4 ounces of juice)
4 ounces gold tequila
2 ounces coconut water simple syrup (equal parts coconut water and sugar heated together until the sugar dissolves, then cooled)
Flake salt for garnish
Directions:
Run the cut side of a lime around the rim of two 8-ounce glasses and dip each rim into coconut flake. Add one cup ice to each of the glasses and the remaining cup to a cocktail shaker. Add the citrus juice, tequila and simple syrup to the shaker and shake vigorously. Strain into the two glasses and garnish with a sprinkle of salt on top of each drink.