Cooking Class: How To Wet Cure Bacon
Recipe and Styling by Libbie Summers
Photography by Chia Chong
Recipe via Salted and Styled
Salt, sugar, time and constant temperature are the four key things needed when wet curing bacon. There are many different schools on the brines salt to sugar ratios. I am of the school that your brine should be sweeter rather than saltier.
Wet Curing Bacon
yields 1 pound bacon
Ingredients:
1 (1 ½ to 2 pound) pork belly
1 ½ cups kosher salt
6 peppercorns
6 bay leaves
1 onion, quartered
1 sprig rosemary
3 garlic cloves, peeled and smashed
2 cups maple syrup
Directions: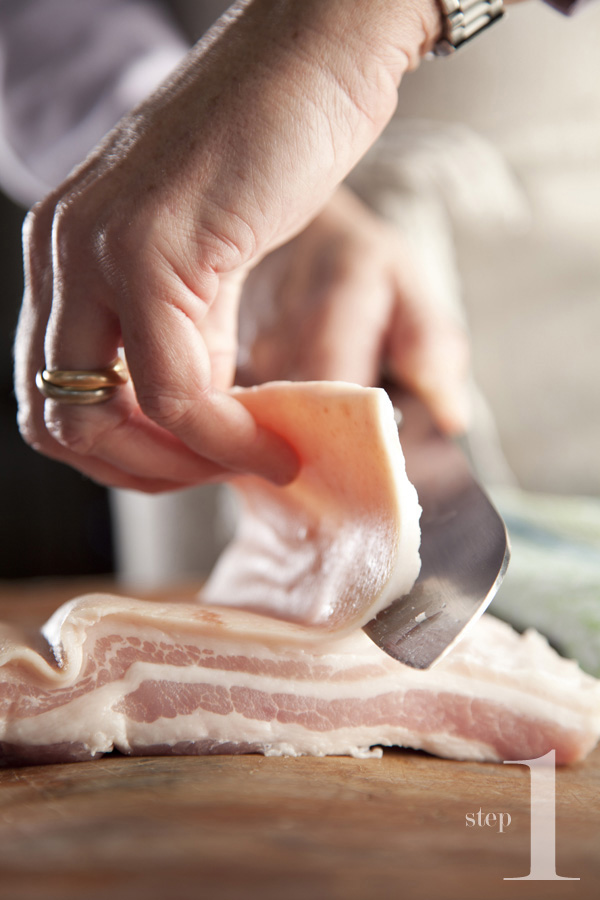 Step 1: Remove skin from belly by slipping a sharp knife between the skin and next fat  layer. I like to stay as close to the skin as possible because I like a bit more fat on my bacon. If you would like to cure a leaner bacon, trim as close to the meat as possible. Once you have the cut started, use one hand to pull the skin away from the belly as you run the knife under.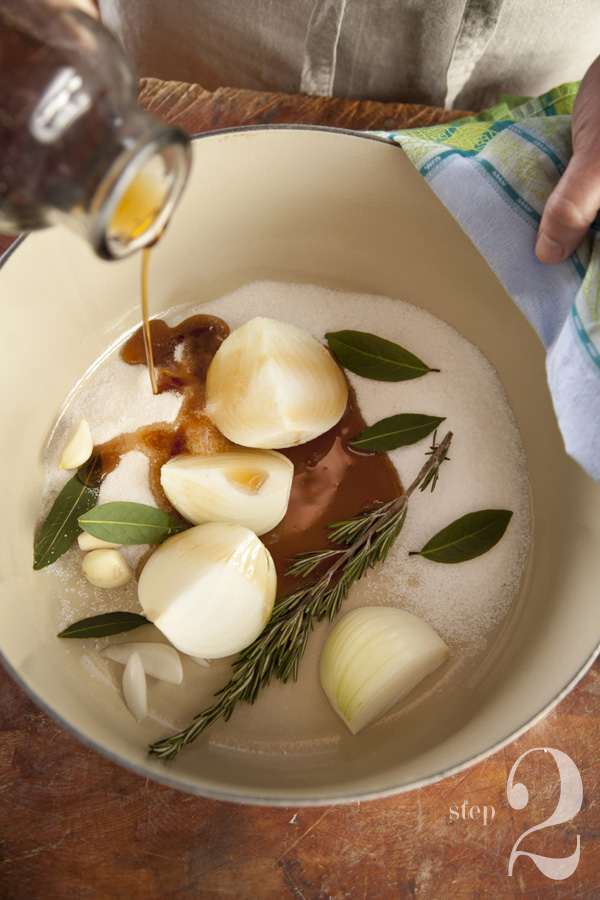 Step 2: To a large pot add the kosher salt, peppercorns, bay leaves, onion, rosemary and garlic. Pour maple syrup over. Add 2 quarts water.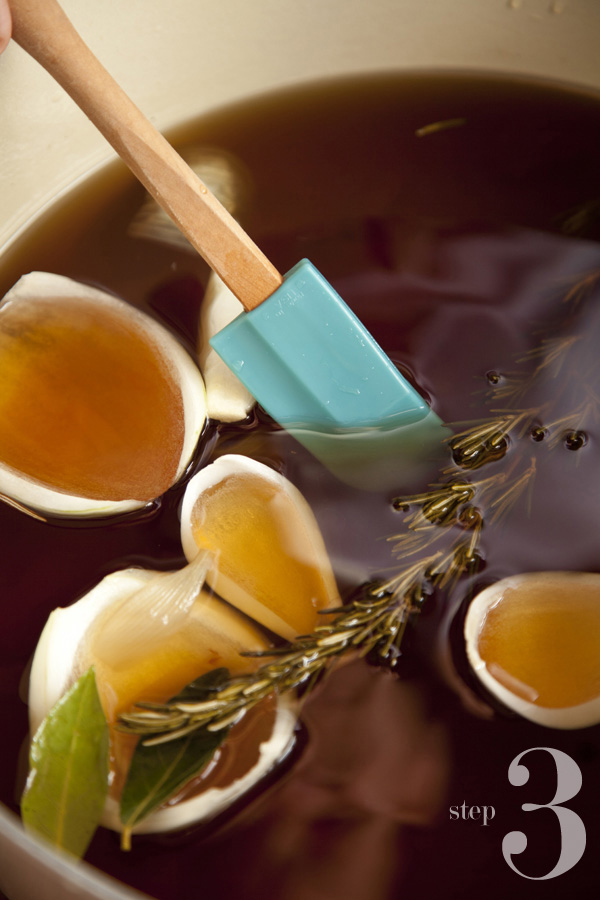 Step 3: Place over medium-high heat and stir. Bring mixture to a boil and remove from heat to cool.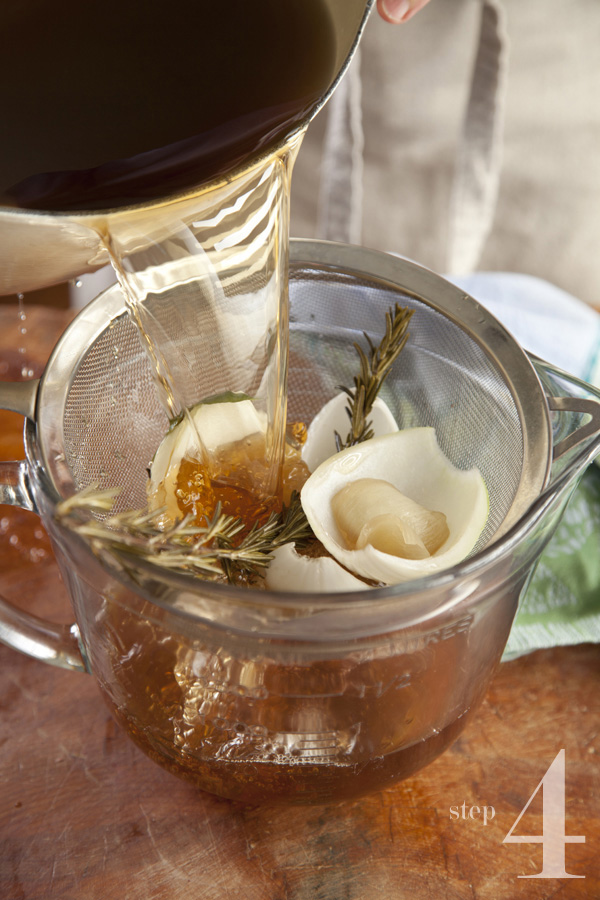 Step 4: Once brine has completely cooled (approximately 1 hour), strain through a fine mesh strainer.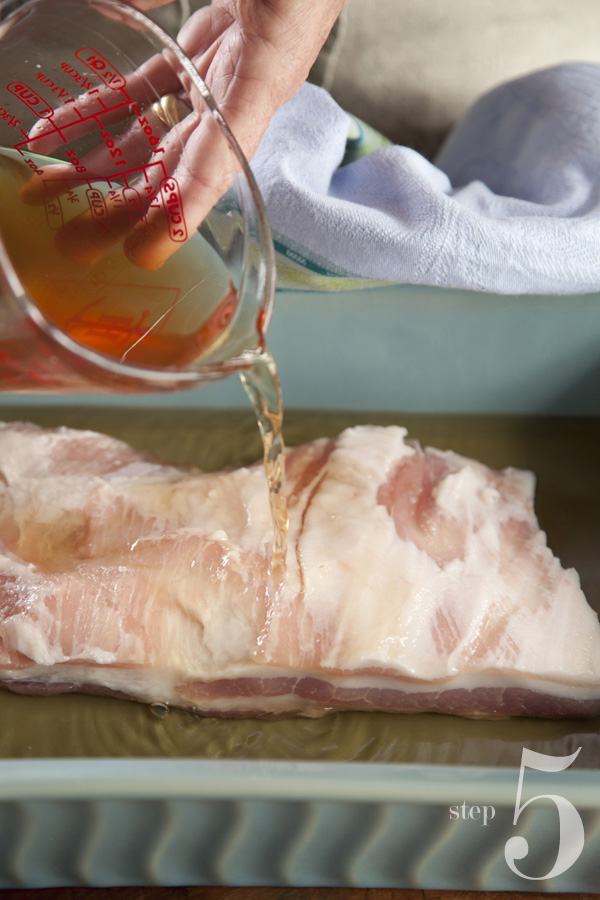 Step 5: Place trimmed belly in a flat bottomed dish with enough room to cover by at least 1-inch of the strained brine. Pour brine over pork belly (leftover brine can be refrigerated for 30 days).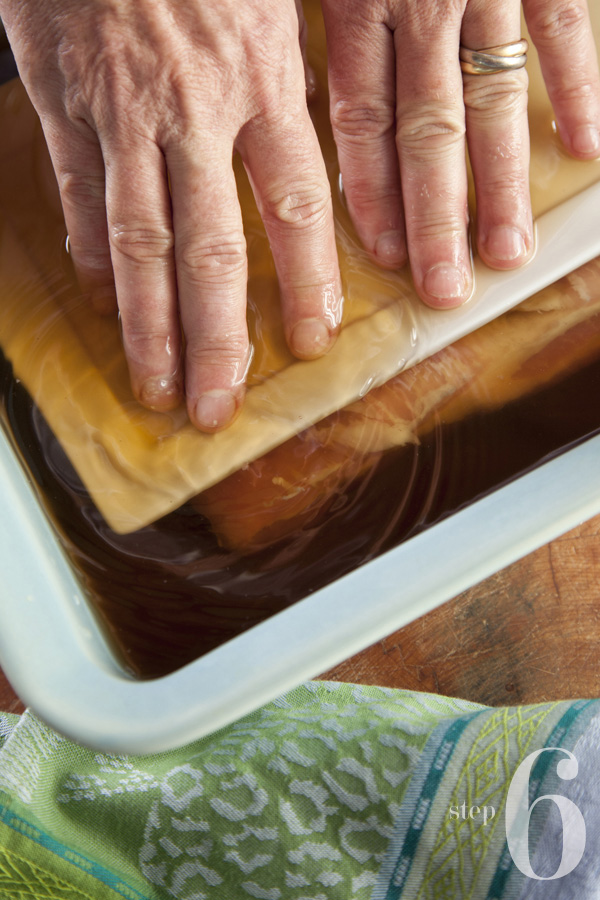 Step 6: Use a plate or other weight to hold down belly in brine. Cover and refrigerate in a cool part of the refrigerator with a constant temperature (34º F to 36º F) for 4 days.
Step 7: Remove belly from brine and dry off. You now have bacon, it's that easy. At this point, you can smoke your bacon, but I prefer the non-smoked flavor. Slice bacon for use.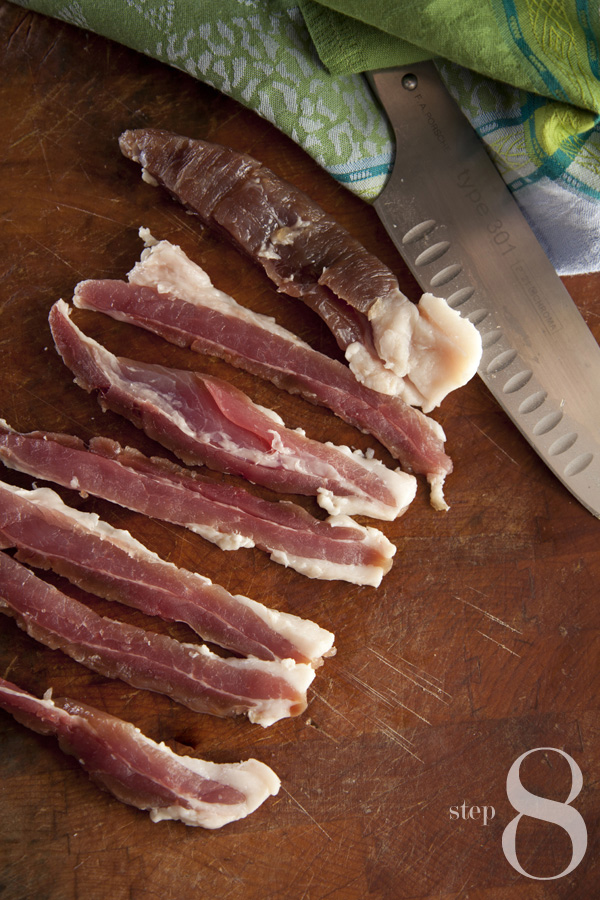 Step 8: Wet Cured Bacon