Dandelion Greens and Ginger Tea
Recipe by Brenda Anderson
Photography by Chia Chong
Photo Styling by Libbie Summers
Recipe via Salted and Styled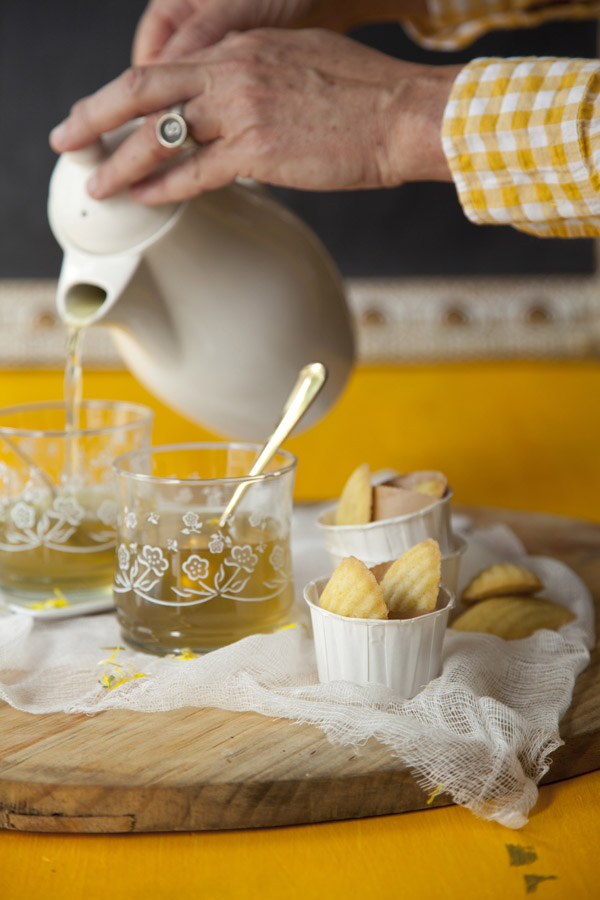 Dandelion and Ginger Tea
Ingredients:
1 tablespoon fresh dandelion greens, rinsed and chopped
1 thin slice fresh ginger
1 (2-inch by 3-inch wide) grapefruit peel
½ teaspoon brown rice syrup (optional)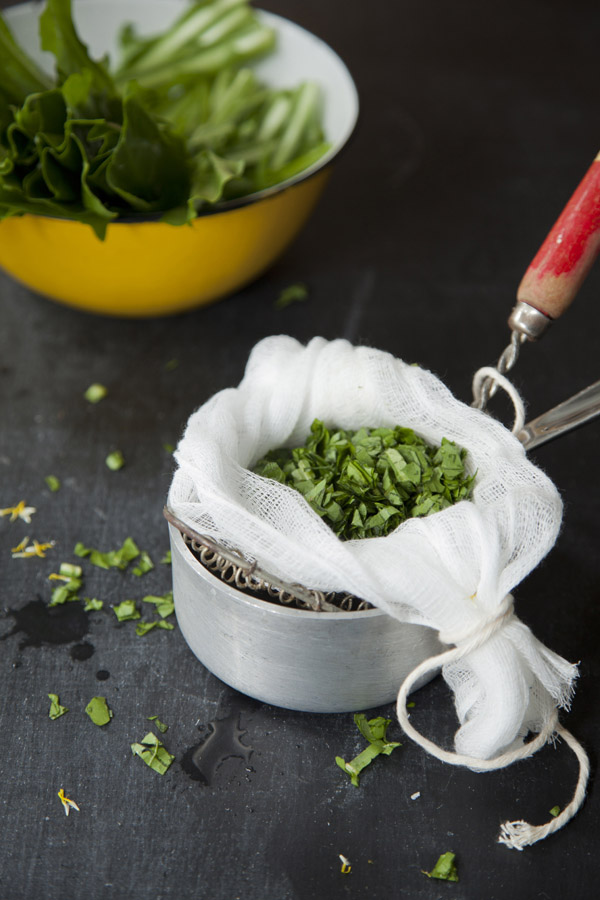 Directions:
Place chopped dandelion greens and ginger slice in a cheese cloth and tie with butcher's twine to form a pouch. In a small sauce pan bring 1 cup water to a boil. Once boiling place the cheesecloth pouch into the water and reduce heat. Simmer for 4 minutes. Remove cheesecloth pouch and pour tea into a cup. Twist grapefruit peel over the steeping tea and drop in. Sweeten with brown rice syrup if desired. Serve immediately.
Yields: 1 cup
Prep Time: 10 minutes
Cook Time: 7 minutes
Difficulty: easy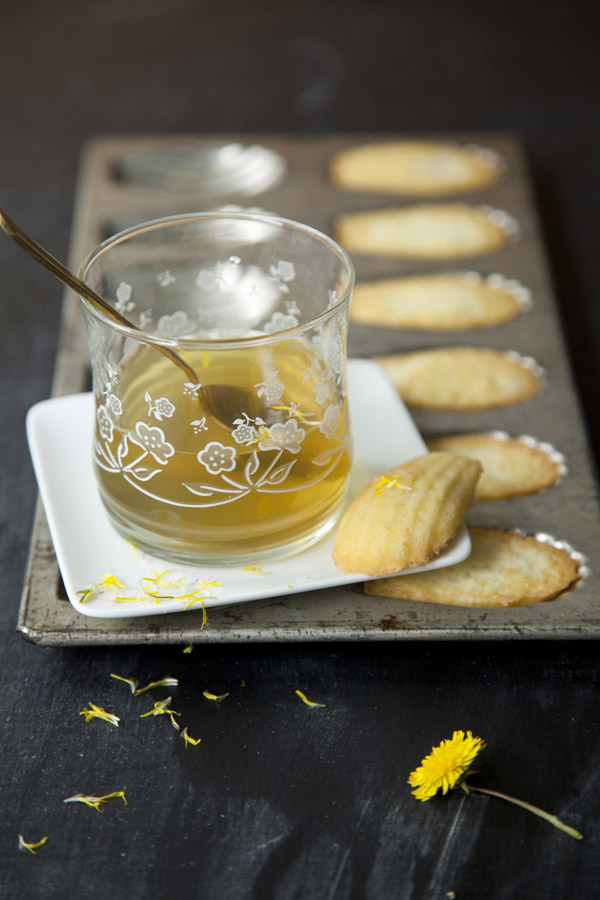 Health Benefits of Dandelion Tea
Helps eliminate stress to liver
Helps cleanse the blood and liver
Helps with fluid retention
Improves skin clarity
Nutrients include: calcium, iron, magnesium, potassium, selenium, zinc, B1, B2, vitamin C and the tannins boost the antioxidants.
Libbie's Food Styling Props: Old table painted dandelion flower yellow; Cutting board from Star Provisions (one of my favorite stores in the United States); cheesecloth, Vintage Glasses and Spoons from Habersham Antiqes Market, White tea pot picked up at a hotel going out of business sale in St. Louis, MO; Background a framed chalkboard, Gingham shirt J Crew; "S" ring is made from an old typewriter key and purchased from a super cool old Russian man inside Chelsea Market; Madeleine paper cups are nut cups purchased from Amazon. Shot sitting on a chalkboard; Old Madeleine tray was a Christmas gift from my mother-in-law and dear friend, Peggy.