Grapefruit Meringue Cakes
Recipe and Styling by Libbie Summers
Photography by Chia Chong
Food Stylist's assistant: Candace Brower
Recipe via Salted and Styled
Something simple and still a bit fussy for a perfect New Year celebration.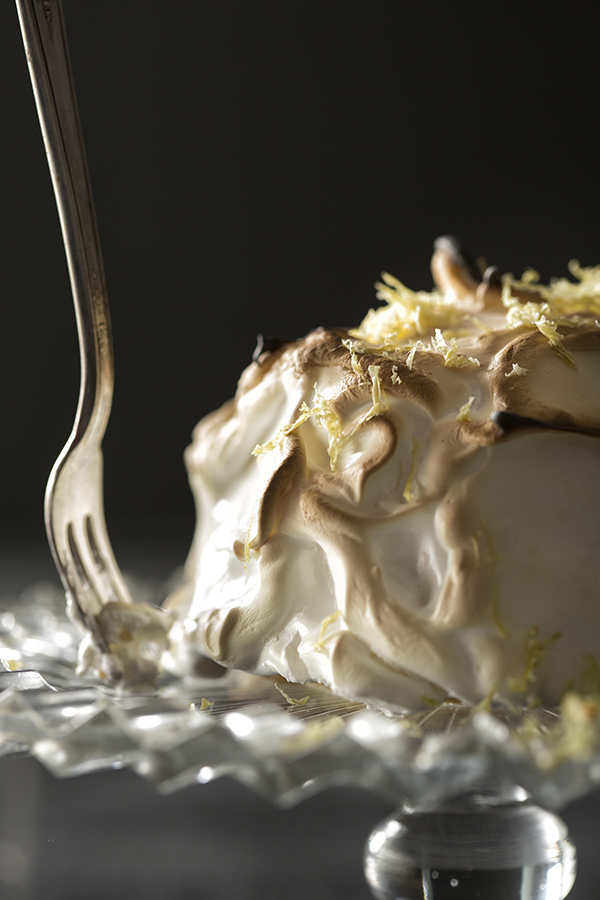 Grapefruit Meringue Cakes
makes 6 jumbo muffin size cakes 
Ingredients:
3 cups cake flour
3 teaspoons baking powder
2 sticks butter, softened
2 cups sugar
½ cup grapefruit zest plus more for garnish
4 large eggs, room temperature plus 8 egg whites (room temperature)
2/3 cup milk
4 tablespoons freshly squeezed grapefruit juice
2 cups vanilla ice cream (or your favorite ice cream or sorbet)
3 cups powdered sugar
Directions:
Preheat oven to 325º F. Spray a jumbo muffin tin with non-stick cooking spray and set aside.
In a medium mixing bowl, whisk together the flour and baking powder. Set aside.
In the bowl of a standing mixer fitted with a whisk attachment, add the butter, sugar and grapefruit zest. Beat until light colored and creamy. Add 4 eggs one at a time beating well after each addition. Remove the bowl from the mixer and fold in the flour mixture, milk and grapefruit juice.
Spoon the batter into the muffin tin and bake for 30 minutes or until a cake tester is inserted in the center of the cake and comes out clean. Allow cakes to cool in pan for 15 minutes before removing from pan and allowing to cool completely.
Using a small spoon, dig out a hole out of the top of each muffin and add fill with a 1/3 cup scoop of the ice cream. Place on a baking sheet and freeze for 30 minutes to an hour.
While cakes are freezing prepare the meringue coating. In the bowl of a standing mixer fitted with a whisk attachment, add the egg whites and beat until stiff peaks form. Gradually add the sugar and beat until the mixture is thick and glossy.
Preheat oven to broil.
Cover each cake completely with meringue and place under the broiler until lightly browned (about 2-3 minutes). Garnish with grapefruit zest if desired. Serve immediately.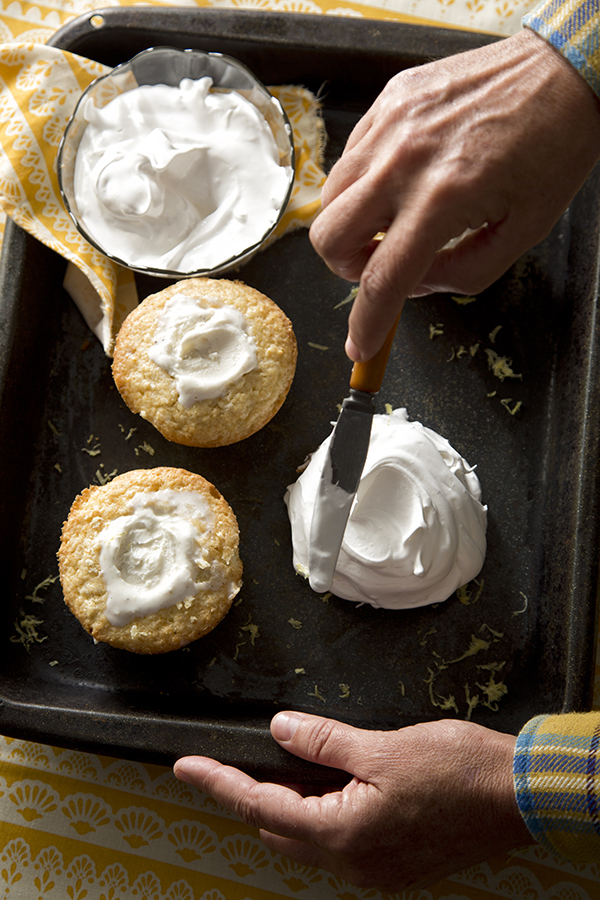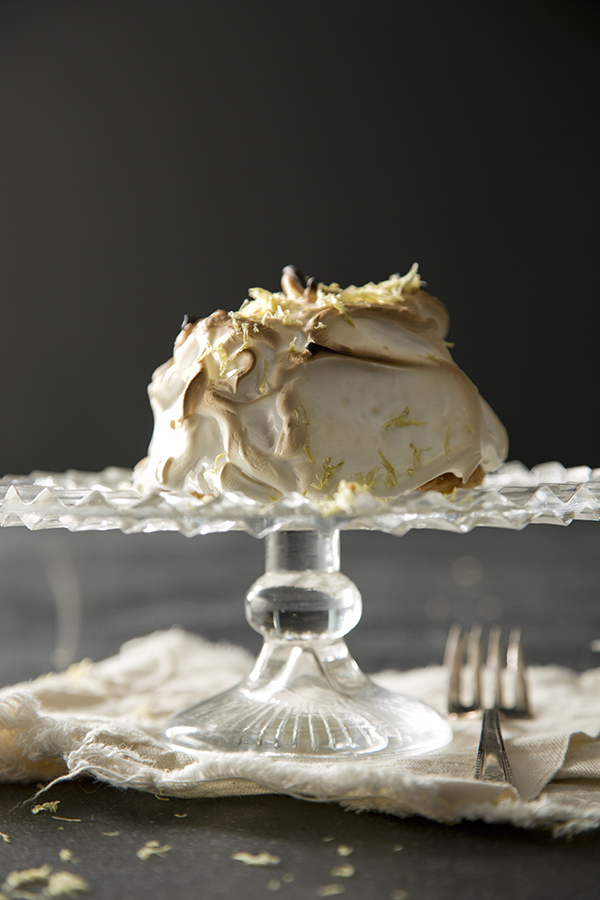 Libbie's Food Styling Props: Vintage glass pedestal is a family treasure from my husband's grandmother. Silver fork from Habersham Antiques Market. Fabric from Fabrika Fine Fabrics. Bakelite handled knife picked up in an antique shop in Los Angeles. Plaid flannel shirt is J Crew. Roasting pan is just an old one I use all the time in my kitchen.