Havana Mojito
Recipe by Luis Simón as told to Libbie Summers
Photography by Chia Chong
Words and Styling by Libbie Summers
I'd only known Luis for a matter of minutes before I stood in his kitchen while he taught me how to make the mojito of his homeland, Cuba. In the short time it took him to make 4 mojitos,  I realized Luis' himself was just as he described the drink.
"A Cuban Mojito is powerful."
"A Cuban Mojito is from the earth –it tastes best with water from a well."
"A Cuban Mojito is proud. It only uses Cuban Rum."
"A Cuban Mojito is refreshing…not too sweet…just sweet enough."
–Luis Simón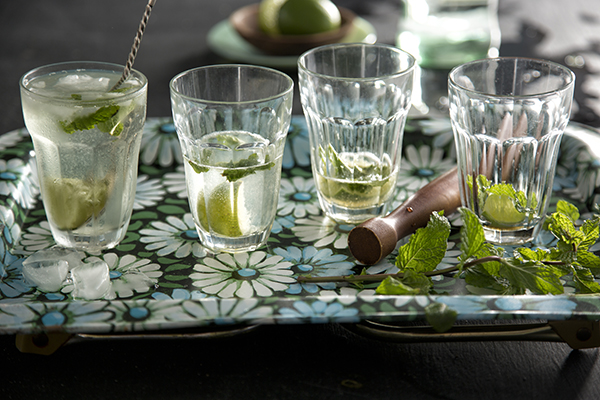 Luis' Havana Mojito
Looking at the photograph, and working right to left gives you an idea of the proportions in this drink.
Step 1: Muddle together, 1 wedge lime, 3 mint leaves and 1 teaspoon turbinado sugar
Step 2: Add sparkling water
Step 3: Add rum (yep, that's a lot of rum)
Step 4: Fill with water and a little ice and stir.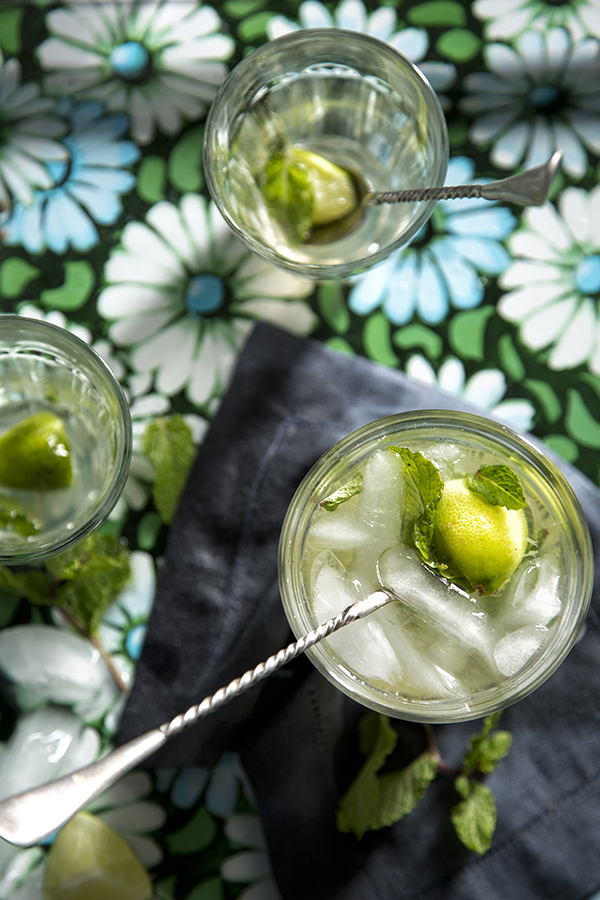 Libbie's Food Styling Props: Shot on a black table. Vintage flower tray purchased from Habersham Antiques Market, Glasses from Williams Sonoma, turned handle silver ice tea spoons from a junk shop in Los Angeles (I don't remember the name), linen Sferra beverage napkin from Number Four Eleven.