Herb and Garlic Sauteed Mushrooms
Words and Recipe by Libbie Summers
Photography by Chia Chong
Recipe via Salted and Styled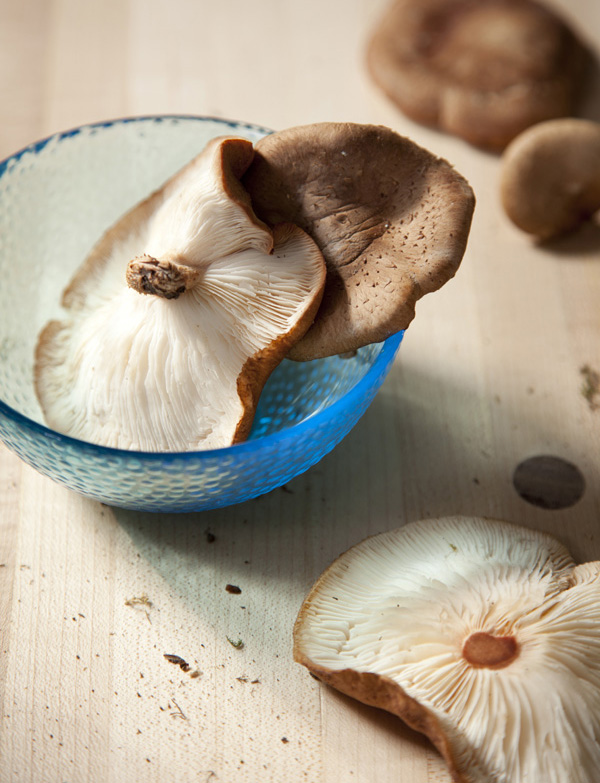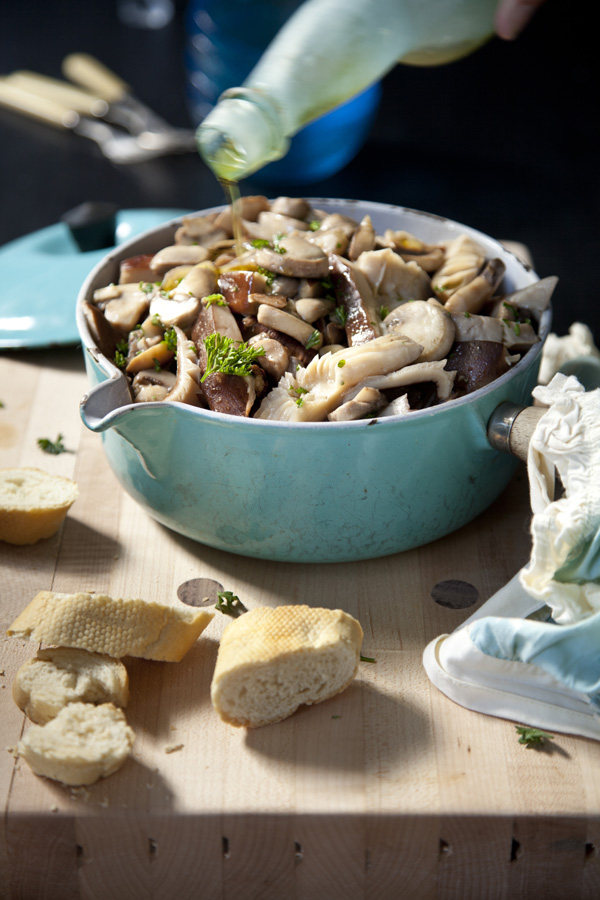 As a young wife in the 90′s, my go to party appetizer was a heady mixture of fungi sauteed in garlic and whatever herbs were still living in my hip urban container garden. Served with a baguette from the grocery freezer section for dipping. Fancy and French I assured myself. Now, some 20 years later, the mushrooms come from a local farmer, the herbs from my now much larger garden and the baguette –I bake myself. This simple dish, no longer fancy, is still a go to appetizer. But now, as I prepare it, the air is filled with a woodsy aroma along with the memories of friends who've sat at my kitchen table over two decades. Smiling faces with cold drinks in one hand and mushroom soaked chunks of bread in the other. 
Herb and Garlic Sauteed Mushrooms
Ingredients:
2 tablespoons butter
2 tablespoons olive oil
2 garlic cloves, minced
1 pound sliced mushrooms
2 tablespoons chopped fresh herbs (whatever you have in your garden)
1/3 cup dry white wine
1 teaspoon Kosher salt
½ teaspoon freshly ground black pepper
1 baguette, torn into large pieces
Directions:
In a large saute pan over medium heat, add butter and olive oil. Stir in garlic and mushrooms. Cook, stirring often, until mushrooms are tender (about 6 to 8 minutes). Stir in herbs, wine, salt and pepper. Cook for an additional 5 minutes. Serve from the pan with French bread for dipping.
Serves: 4
Prep Time: 10 minutes
Cook Time: 13 minutes
Difficulty: Easy Easy
Recipe courtesy of Libbie Summers for Salted and Styled
Photo Props: Cutting Board by Counter Evolution made from reclaimed bowling alleys, Vintage French Saute Pan, Old glass bottle (found), Apron by Anthropologie.