Honeysuckle Sugar and Syrup
Recipe and Styling by Libbie Summers
Photography by Chia Chong 
Recipe via Salted and Styled
Before developing full recipes using honeysuckle I needed to start with a building block layer.  I made this aromatic honeysuckle infused sugar and honeysuckle simple syrup and let them steep and become even more pungent until I use them in drinks, dressings and deliciousness that we'll share here in the next week. So get to the garden and harvest your honeysuckle so you'll be ready. 
Honeysuckle Sugar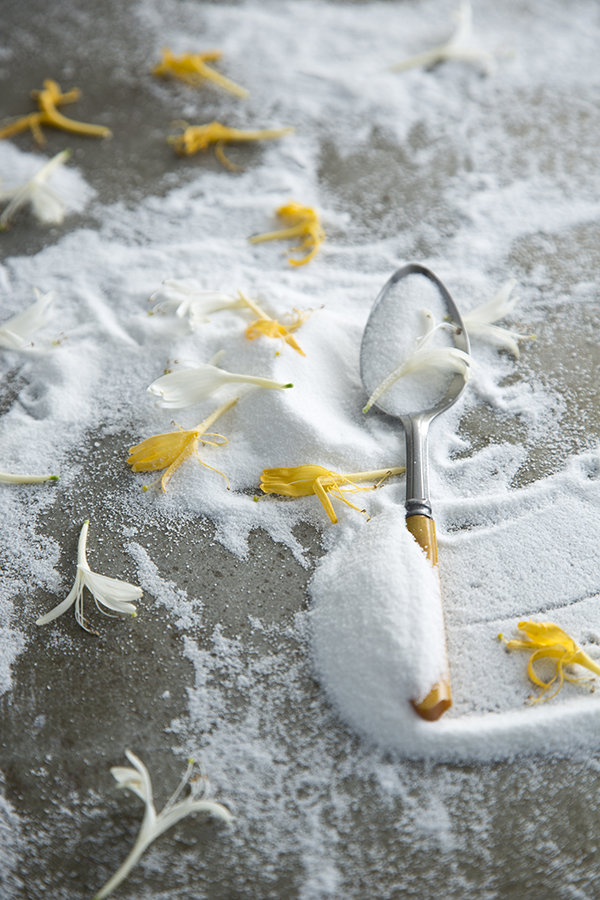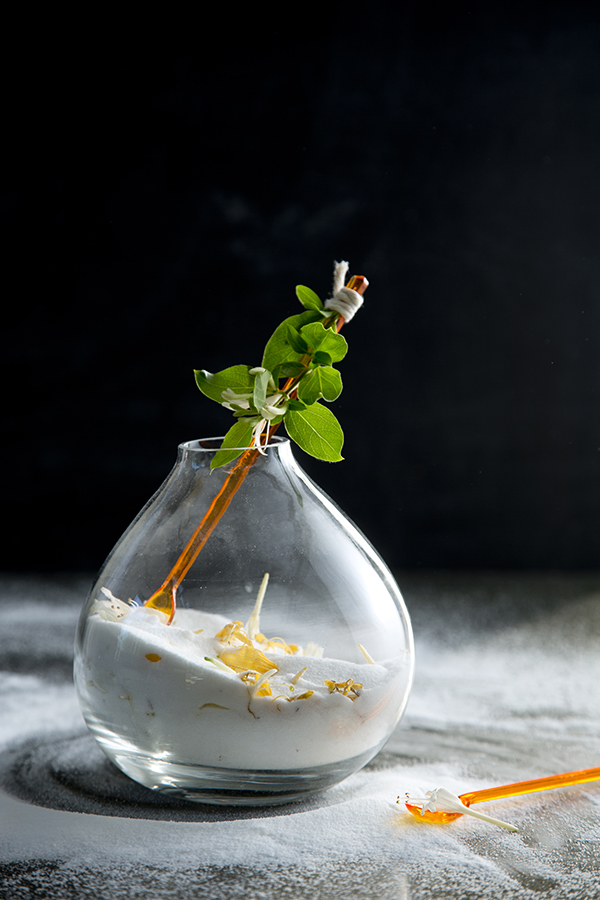 Honeysuckle Sugar
makes 2 cups 
2 cups sugar tossed with 1 cup honeysuckle blossoms. Use the same day to flavor your iced tea or sprinkle atop a cookie or place in an airtight container and place in a cool dark place for later use (give it a little shake every day as the moisture in the flowers can make the sugar clump up). When I'm ready to bake with it, I pour it into my food processor fitted with the blade attachment and give it a pulse or two. Great for using in your favorite baked recipes!
Honeysuckle Simple Syrup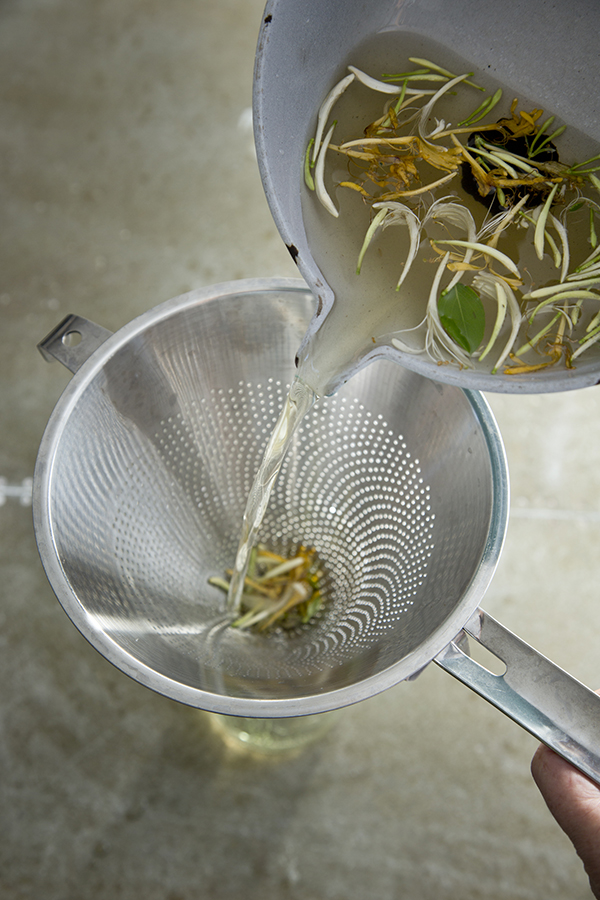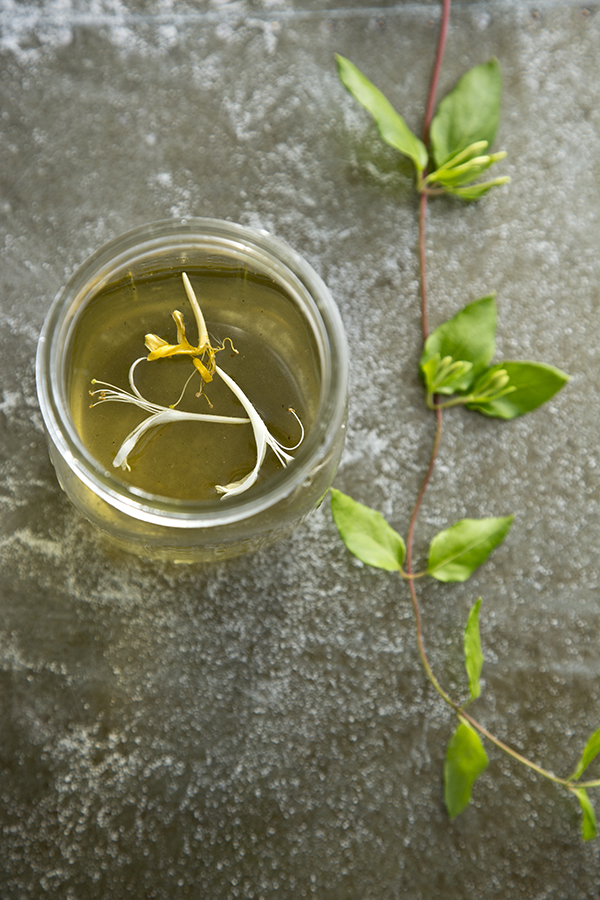 Honeysuckle Syrup
makes 2 cups
Ingredients:
2 cups sugar
2 cups honeysuckle blossoms (a few leaves are okay)
Directions:
In a medium sauce pan over medium heat, add the sugar and 2 cups water and stir. Allow the mixture to cook (stirring occasionally) until the sugar has completely dissolved. Remove from heat and allow to cool just a bit (mixture will still be very warm). Stir in honeysuckle blossoms. Let sit at room temperature for 4 hours (minimum), or place in the refrigerator overnight (after the 4 hours at room temperature). Strain mixture to remove honeysuckle blossoms. Store in an airtight container in the refrigerator until ready to use. Mixture will be good for 3 weeks to a month. 
Libbie's Food Styling Props: (top image) Shot on a zinc surface from Bastille Metal Works, vintage bakelite handle spoon from Habersham Antiques Market; (second image) Vase was a gift from Ashley Bailey, orange spoons I picked up in Paris and have been dying to use.