Ice Malted Cherry Coffee
Photography by Chia Chong
Recipe and Styling by Libbie Summers
Assisted by Candace Brower
Recipe via Salted and Styled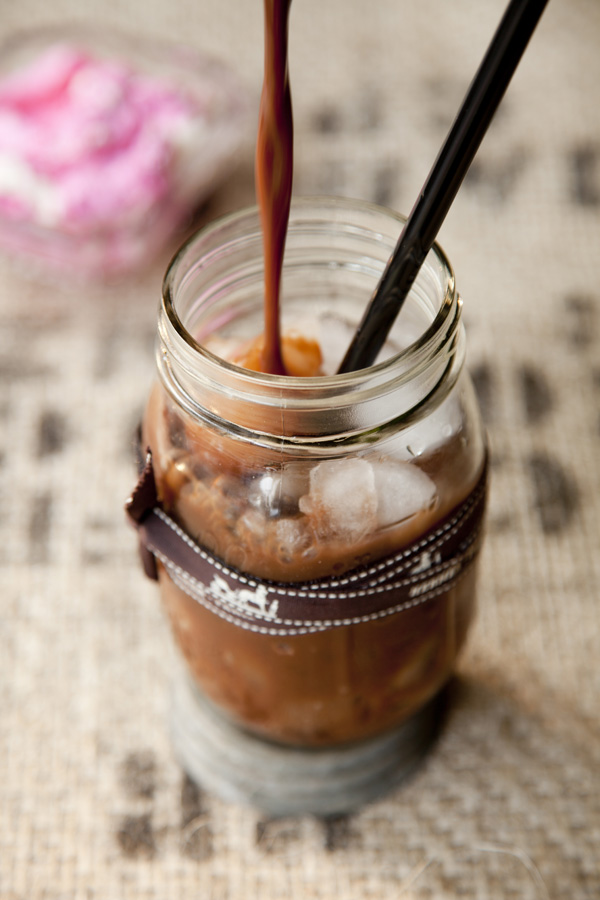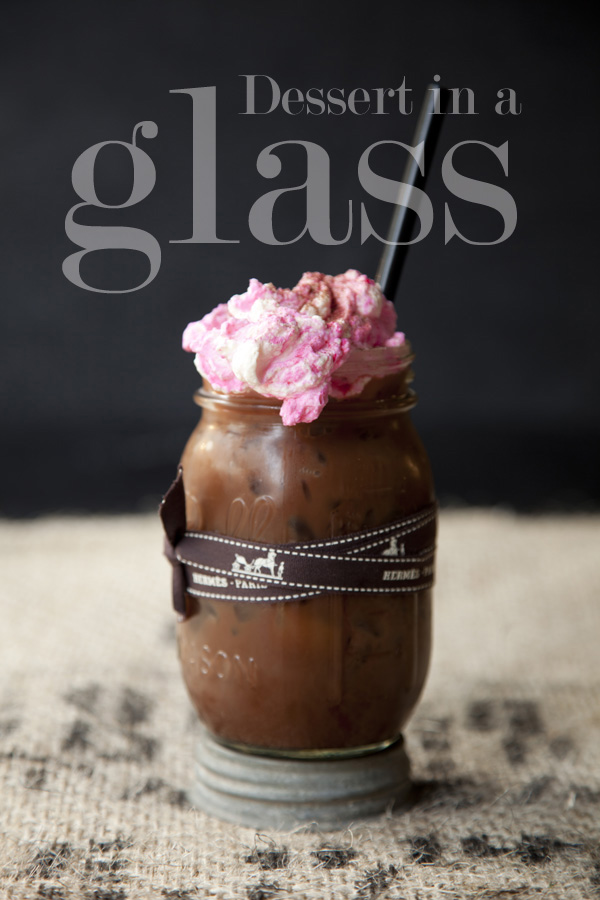 Ingredients:
1 cup freshly brewed coffee, very strong
¾ cup malted milk powder plus more for garnish
1 teaspoon cherry juice (yes, THAT cherry juice)
Freshly whipped cream for garnish (we tinted ours pink because we're girls and we can)
Directions:
In a large Mason jar, add hot coffee and malted milk powder. Place the lid on the jar and gently shake the contents until the malted milk powder is dissolved. Place jar in the refrigerator to cool for 30 minutes. Remove from refrigerator and add cherry juice. Shake again. Pack two glasses with ice and pour coffee mixture over. Garnish with a dollop of freshly whipped cream and a dusting of malted milk powder. Serve immediately.
Serves: 2-4 (a little of this dessert drink goes a long way!)
Prep Time: 5 minutes
Cook Time: N/A
Inactive Time: 30 minutes
Difficulty: Stupid Easy
Recipe courtesy of Brenda Anderson and Libbie Summers for Salted and Styled
Libbie's Food Styling Props: Burlap Coffee Bag I poached from Perc coffee while we were there doing a podcast, Vintage Mason Jar with Zinc lid purchased from Habersham Antiques Market, Hermes Ribbon from where else, Vintage silver iced tea spoon purchased from an Antique shop in Annapolis, MD that I can't remember the name of (it's on Maryland Avenue and the owner is British), black straw liberated from a coffee shop in North Carolina that I would rather not mention since their significant straw loss could be traced back to me.