Lavender Dry Rubbed Veal Chops
Recipe and Styling by Libbie Summers
Photography by Chia Chong
Recipe via Salted and Styled
A four ingredient rub that will change your meat eating life.
Lavender Dry Rubbed Veal Chops

Ingredients:
1 teaspoon dried lavender buds
1 Tablespoon kosher salt
1 teaspoon black peppercorns
1 teaspoon dried thyme
2 thick cut bone-in veal chops (about 1.5 pounds)
White Chocolate Lavender Mashed Potatoes (Recipe Here) 
Directions:
Allow veal chops to sit at room temperature while preparing rub and heating grill to a medium-high heat.
Using a mortar and pestle or the back of your knife, grind the lavender buds, salt, peppercorns and dried thyme until coarse. Rub the mixture into both sides of the veal chops.
Place the veal chops on a lightly oiled grill and cook for 4 minutes. Turn chops over and cook for an additional 4 minutes (for medium-rare). Remove from grill to a plate and allow to sit for 5 minutes before serving. Serve with a scoop of White Chocolate Lavender Mashed Potatoes and drizzle with any juices that accumulated on the plate.
Serves 2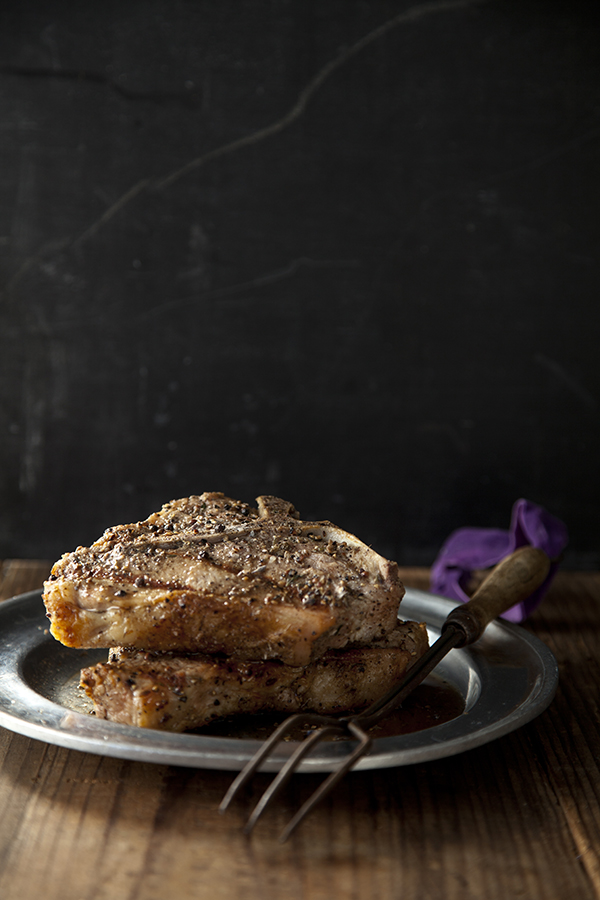 Serve chops with White Chocolate Lavender Mashed Potatoes