Loquat Mojito
Recipe and Styling by Libbie Summers
Photography by Chia Chong
A Loquat Mojito…because it took too long to make a Frozen Loquat Daiquiri.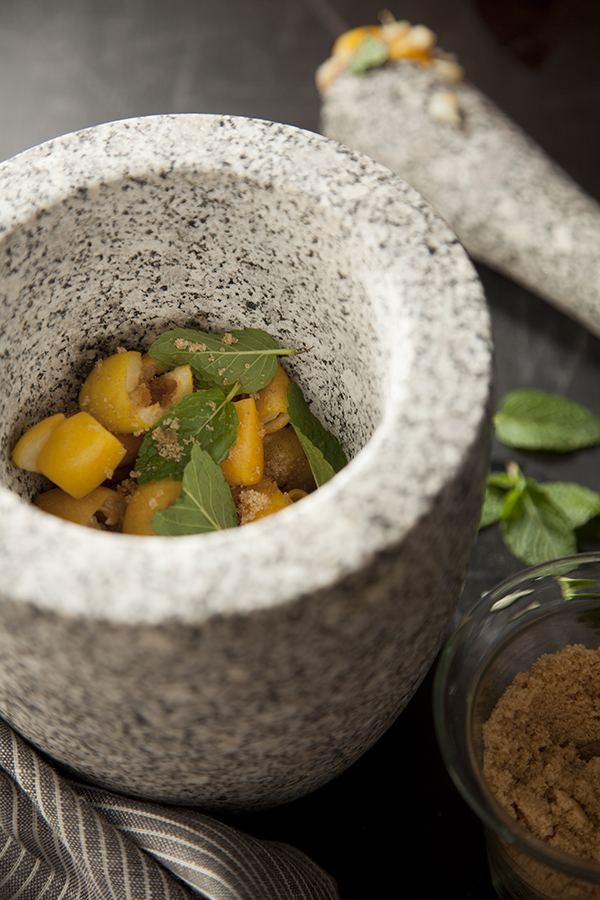 Loquat Mojito
serves 4
Ingredients:
12 loquats, (stems and seeds removed)
20 mint leaves, divided
4 tablespoons brown sugar
2 limes, cut into wedges and divided (16 wedges total)
6 ounces Goslings Black Seal Rum
2 cups club soda
Directions:
Have a pitcher filled with crushed ice ready.
Using a mortar and pestle, muddle together the loquats, half of the mint leaves and sugar. Squeeze all but 4 of the lime wedges over the crushed ice in the pitcher. Add the muddled mixture, rum and clubsoda and remaining mint leaves. Stir to combine and pour immediately into glasses. Garnish with the remaining 4 lime wedges.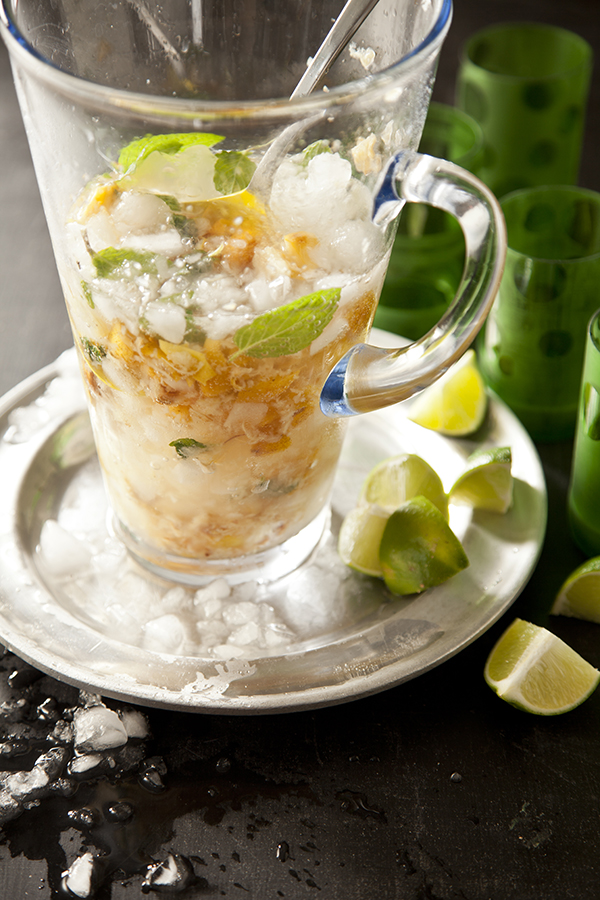 Salud!
Libbie's Food Styling Props: (top image) Surface is a chalkboard. Marble mortar and pestle picked up at Homegoods. Linen is the edge of an apron from Fog Linen. (bottom image) Surface is a Chalkboard. Pewter plate from Habersham Antiques Market. Pitcher from World Market. Glasses from Shop Scad. Stainless spoon powder coated yellow from Rethink Design Studio.