Nori Seasoning Salt
Recipe Libbie Summers and Chia Chong
Photography by Chia Chong
Styling by Libbie Summers
Recipe via Salted and Styled
A seasoning salt with just a whisper of the fishy sea. Available in the fall at specialty grocery stores near you. Until then…make it yourself.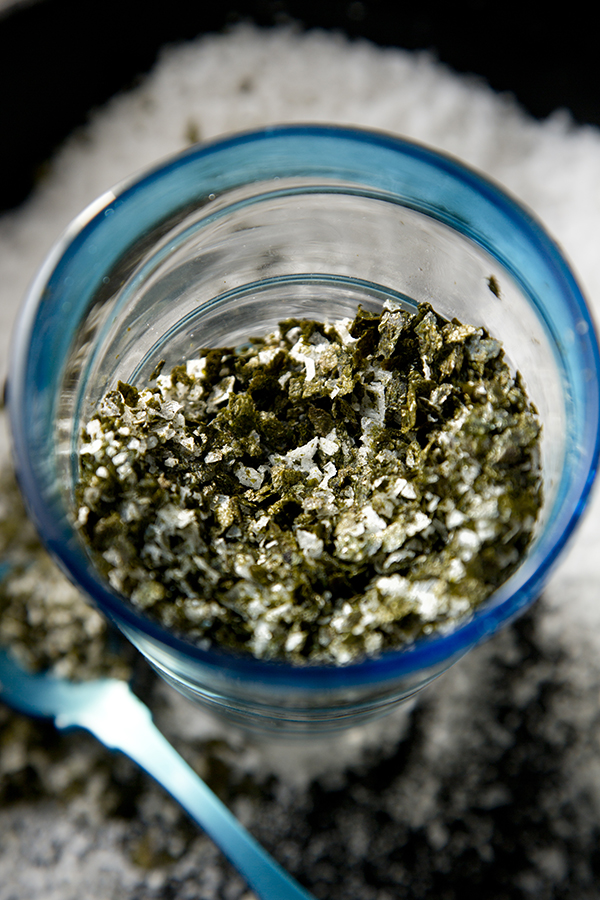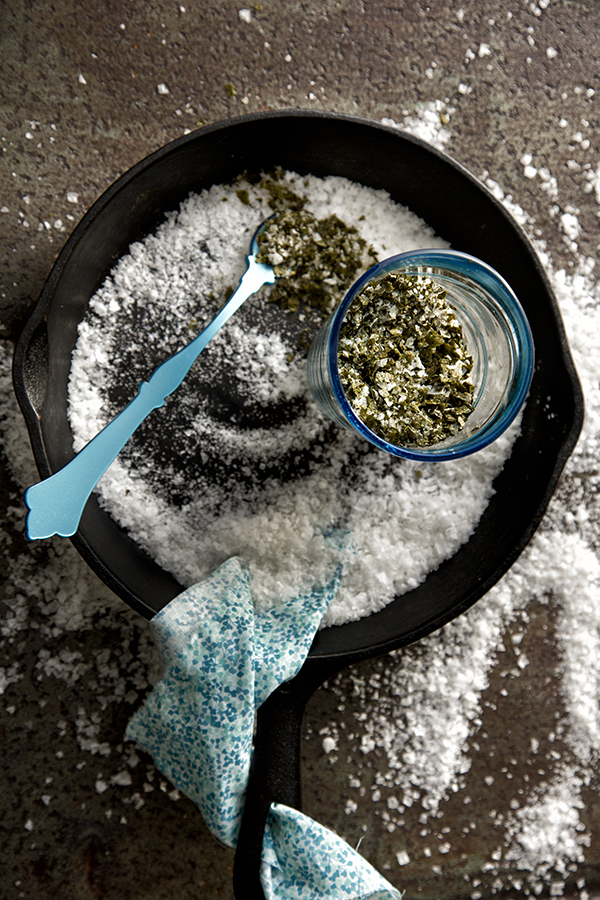 Salted and Styled Nori Seasoning Salt
makes 1 cup
Ingredients:
4 sheets nori sheets*
1 tablespoon vegetable oil
1/2 cup sea salt flakes (we use Maldon® salt)
Directions:
Heat a large skillet to medium high heat and brush the pan with oil. Working with one nori sheet at a time add it to the hot pan and allow to toast for just a few seconds before turning over and toasting the other side (the nori will shrivel up). Remove from pan and allow to cool while continuing with the other sheets. Once all the sheets are cool, break them into pieces and add to a food processor. Pulse just until the sheets are in small pieces. Set aside.
In the same skillet that has been wiped clean of any leftover oil, add the salt and cook over medium-high heat (stirring continually). Cook until the salt just becomes fragrant (about 4-5 minutes). Remove from heat and allow to cool. Stir in toasted nori pieces and place in an airtight container. 
*4 sheets nori yields about 1/2 cup toasted and pulsed. The ratio for the recipe is 1:1 (nori to salt)
Great for seasoning popcorn, fish, potatoes, eggs…just about anything.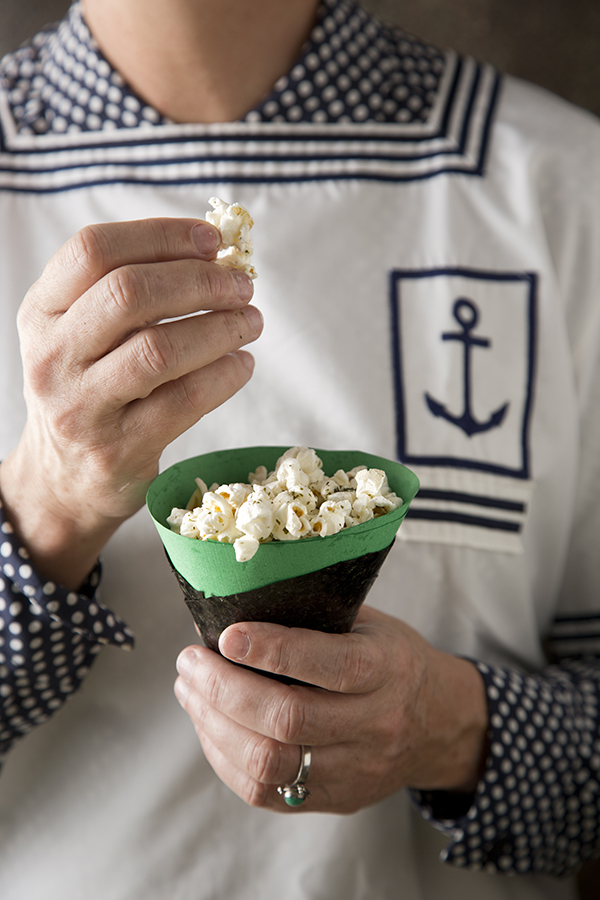 Libbie's Food Styling Props: (top and middle picture) Shot on a rusted piece of metal. Cast-iron skillet will always be Lodge, Fabric from Fabrika Fine Fabrics, Glass from Home Goods, Spoon from Table Matters. (bottom photo) Polka dot silk blouse from Equipment, Vintage white cotton top from Habersham Antiques Market, Cone made from green construction paper and covered with a sheet of nori.