Salted Coconut Caramel Dip
Photography by Chia Chong
Words and Styling by Libbie Summers
Recipe by Candace Brower
Recipe via Salted and Styled
So, remember that time when Candace was supposed to make a batch of coconut caramel candies for me and the mixture didn't set. And, how we decided to sit down and dip pretzels into the caramel mixture for lunch. THAT was a good day. Here's to you having a good day.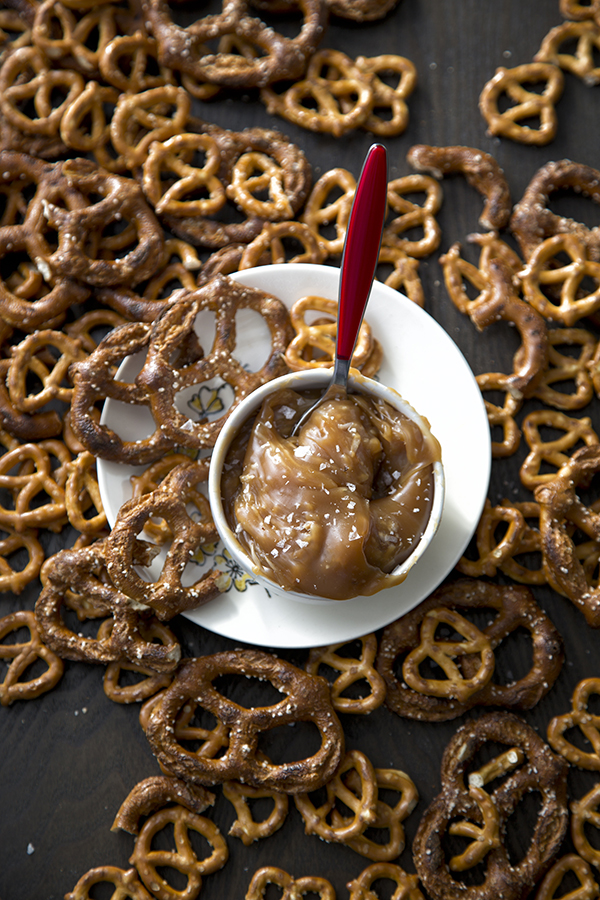 Salted Coconut Caramel Dip
makes about 2 cups 
Ingredients:
1 cup light corn syrup
1/2 cup brown sugar
1/2 cup granulated sugar
3/4 cup heavy cream
4 tablespoons butter, room temperature and divided
1 teaspoon vanilla extract
1/4 cup unsweetened coconut flakes, toasted
1 tablespoon flaked sea salt (we used Maldon)
Directions:
In a heavy bottomed sauce pan, add corn syrup and sugars. Place pan over medium heat and stir JUST until the ingredients are combined. Attach a candy thermometer to the side of the pan reaching down into the mixture and continue to heat until the temperature reaches 300 into the mixture and continue to heat until the mixture reaches 300 degrees.
While sugars are cooking, melt the heavy cream and 2 tablespoons of the butter in a microwave safe bowl until the cream is warm and the butter is melted. Add the remaining 2 tablespoons butter to the cream mixture and set aside.
When the thermometer reaches 300 degrees, remove from heat and stir in the cream mixture and extract.
Return mixture to heat and bring back to 220 degrees. Remove from heat and allow to cool slightly before folding in coconut and salt. Serve warm with hard salty pretzels.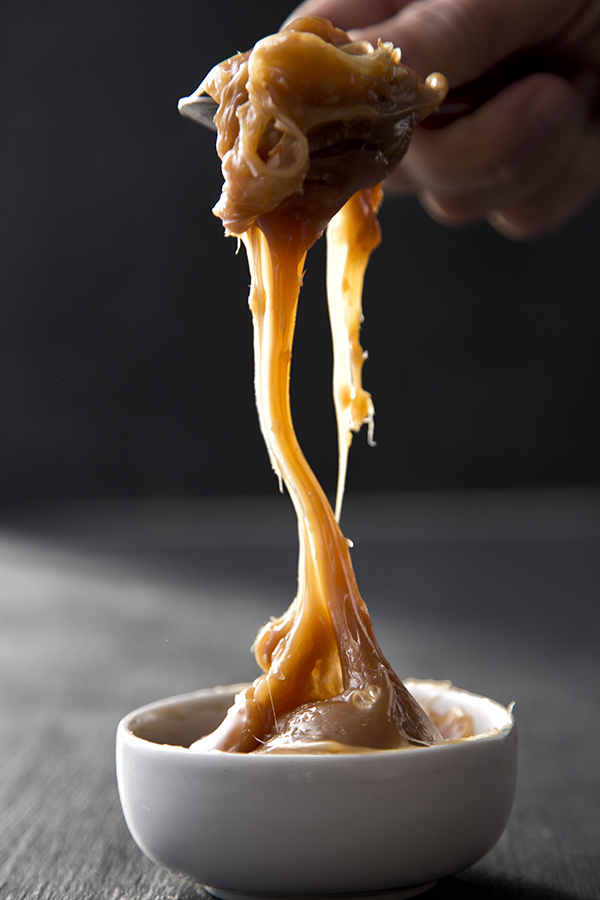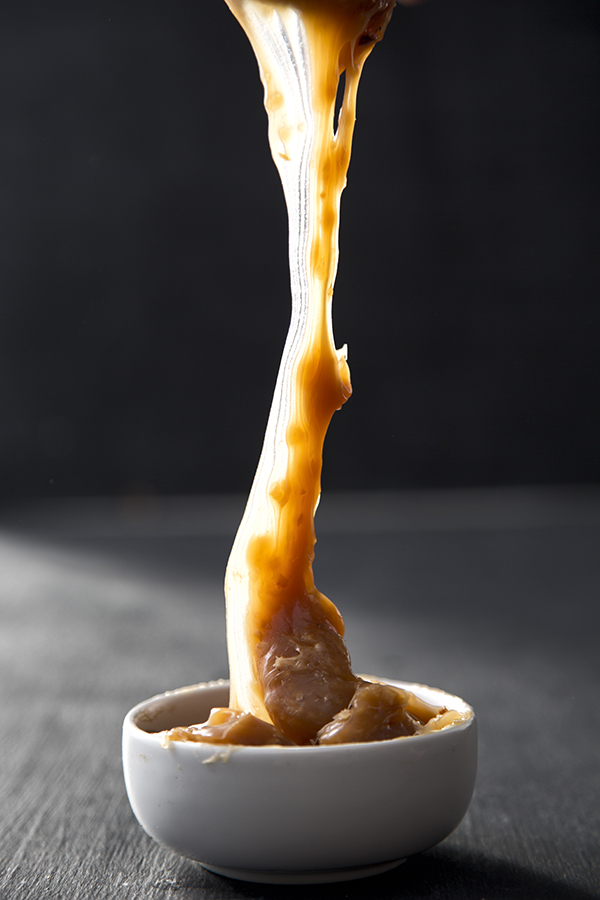 Libbie's Food Styling Props: (Top Photo) Shot on the top of a wine crate that was stained dark; Plate is a vintage coffee cup saucer that my friend Shannon picked up for me at the NY Housing Works Thrift Shop; Bowl from World Market; Spoon from Guzzini. (Bottom Photos) Shot on an old table painted with chalkboard paint.