Smoked Salt-Crusted Beets
Words, Recipe and Styling by Libbie Summers
Photography by Chia Chong
Recipe via Salted and Styled
My first foray into salt-crusted baking involved a just caught fish, a cold night and a cozy boat anchorage in Nova Scotia…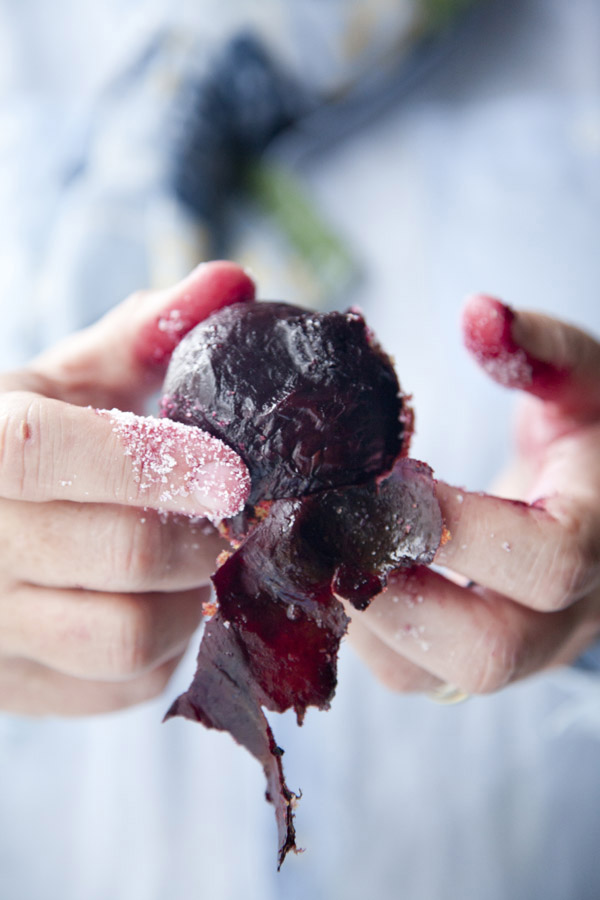 Smoked Salt-Crusted Beets
Ingredients:
2 cups kosher salt
1 teaspoon smoked sea salt, fine grind (I used Alderwood Smoked Sea Salt)
1 teaspoon ground coriander
1 tablespoon fresh grapefruit peel
3 egg whites, lightly whisked with a fork
3 large unpeeled beets, cleaned and trimmed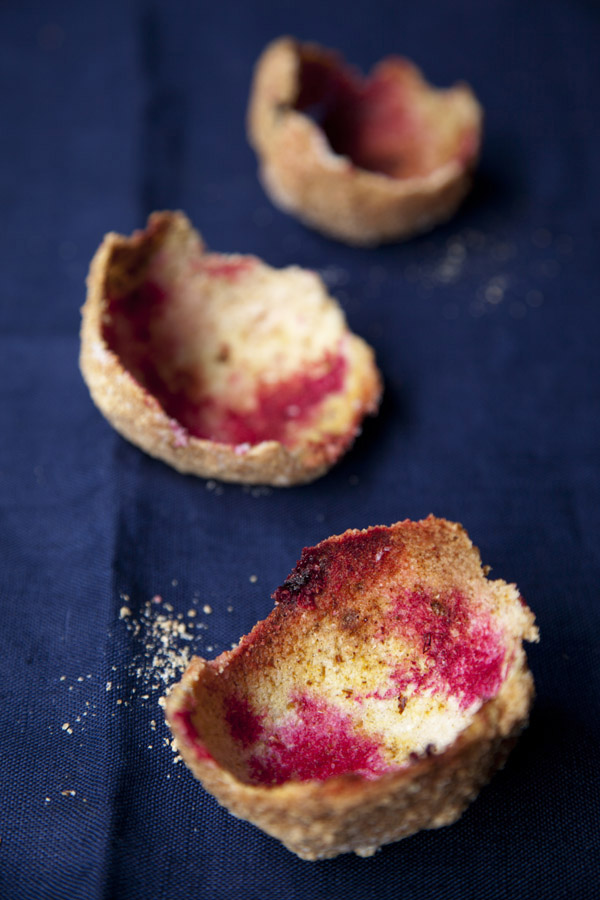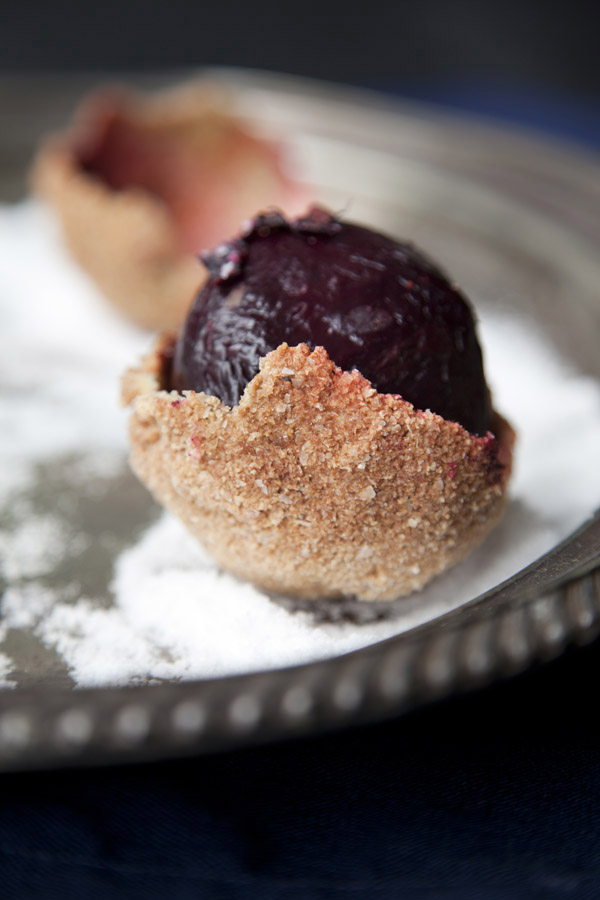 Directions:
Preheat oven to 375º F. Line a baking sheet with parchment paper and set aside.
In a medium mixing bowl, stir together the kosher salt, smoked sea salt, ground coriander, grapefruit peel and egg whites until well combined (mixture will be a sand castle making paste consistency). Place three mounds of the mixture (about 2 to 4 tablespoons) on the parchment paper lined baking sheet (staggering to allow as much space as possible between each mound). Place one beet on top of each mound. Firmly pack the remaining salt mixture around each beet to completely cover. Bake for 1 hour and 45 minutes. Remove from oven and allow to cool for 10 minutes. Crack salt crusts open and remove beets. Peel beets and serve. Note: For an artistic starter, place each whole peeled beet back into their salt shell as a "bowl" or slice and serve in the salt shell.
Serves: 3 to 4
Prep Time: 5 minutes
Cook Time: 1 hour 45 minutes
Difficulty: Easy
Libbie's Prop Styling Notes: Image 1. Sometimes all you need are your own hands for a good shot!; Image 2. Navy linen napkin from Williams Sonoma; Image 3. Sea Salt on an old tarnished sliver platter from Habersham Antiques Market.